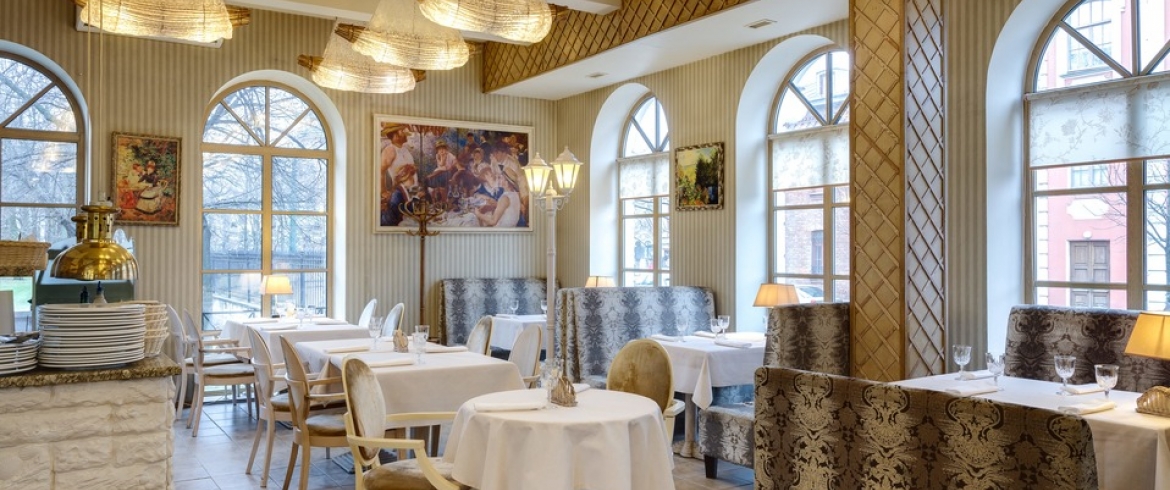 Address
Griboedova canal emb., 2В
Italian restaurant located in the Mikhailovsky Garden. Here, after a walk through the center of St. Petersburg, you can restore your powers with traditional pizza and delicacies from the chef.
The huge arched windows on the ground floor and the attic glass roof do not interfere with admiring the change of seasons in the alleys of the famous park, and tables on the terrace (open in the summer), reliably protected from the weather by panoramic windows makes it feel like dining in the middle of the trees.
In the menu, first of all, the Italian classics attract attention: bruschetta and carpaccio, risotto and pasta, as well as a dozen types of pizza, which are baked in a special wood-burning oven. Connoisseurs of Russian cuisine will find on the menu such traditional dishes as herring under a fur coat, cheese cakes, borscht and homemade dumplings. A professional sommelier will help you choose the right drink.
Popular dishes:
Tomato soup with kappeletti - 350 rubles.
Four cheese pizza - 590 rubles.
Spaghetti in a creamy tomato sauce with salmon - 600 rubles.
Warm salad with beef with spinach and poached egg - 540 rubles.
Caprese - 490 rubles.
Романтический ужин на воде с изысканным меню и живой музыкой
Круизы по Неве на теплоходах-ресторанах
Купить билет