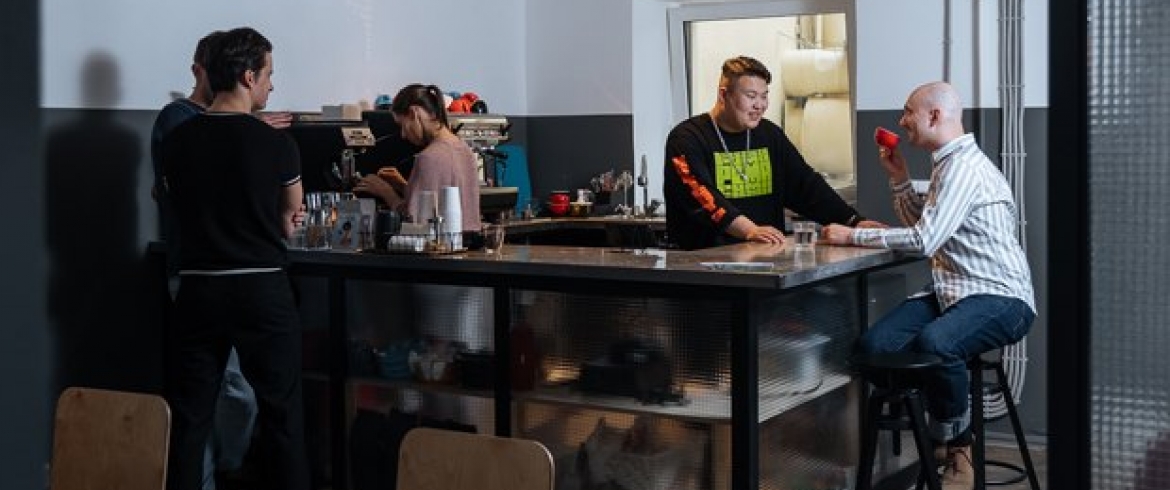 Address
Kirochnaya st., 7а
Weekdays
09:00 – 21:00
Weekend
10:00 – 22:00
A place with a special attitude to coffee from the creators of "Coffeelosophie". The minimalist interior has only 12 seats, but the coffee in the Paradnaya is worth the hastle of taking a table. Guests are offered coffee classics - cappuccino, espresso, latte, as well as trend matcha latte. For food - breakfasts and snacks at affordable prices.
Popular positions:
Cappuccino - 150 rubles.
Latte - 170 rubles.
Espresso - 70 rubles.
Matcha Latte - 170 rubles.
Cheesecakes - 230 rubles.
Croissant - 70 rubles.
По Санкт-Петербургу и туристическим пригородам — пешком, на автомобиле или минивэне
65
увлекательных индивидуальных экскурсий
Заказать