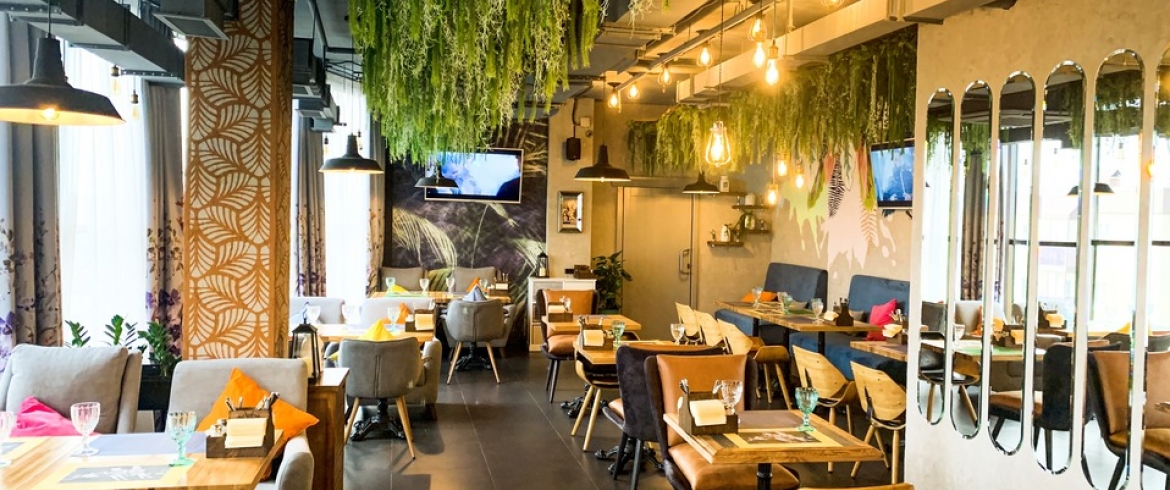 Address
Pushkin, Polkovaya st., 1/25
Cuisine
European, Eastern
PAR network is a restaurant project where everything that makes a good rest is valued with special attention: a cozy atmosphere, delicious food, aromatic tea, smoky hookah and high-quality service.
Facility's menu, presented by the chef Denis Nazarov, is multinational and consists of dishes of European, Russian and Eastern cuisine. When cooking, the sous-vide technology is used - cooking at a low temperature in a vacuum package, which guarantees: dishes in the PAR chain restaurants are not only tasty, but also healthy.
You can have them with a glass of wine, a glass of something stronger, a cocktail - classic or branded, homemade lemonade or mulled wine, a cup of coffee or tea.
When compiling the tea list, national serving traditions were taken into account. For example, Russian herbal teas from meadowsweet or ivan tea are served in a samovar with a Gzhel service, and pu-erh and oolongs are served on a chabani ceremony board.
Popular positions:
Chicken liver pate - 340 rubles
Tom Yam - 550 rubles
Grilled chicken thigh - 450 rubles
Spaghetti Bolognese - 420 rubles
Cheese soup with popcorn - 400 rubles
Panna cotta - 350 rubles
Flying cheesecake - 350 rubles
Glass of wine - from 310 rubles
Hookah - from 890 rubles.