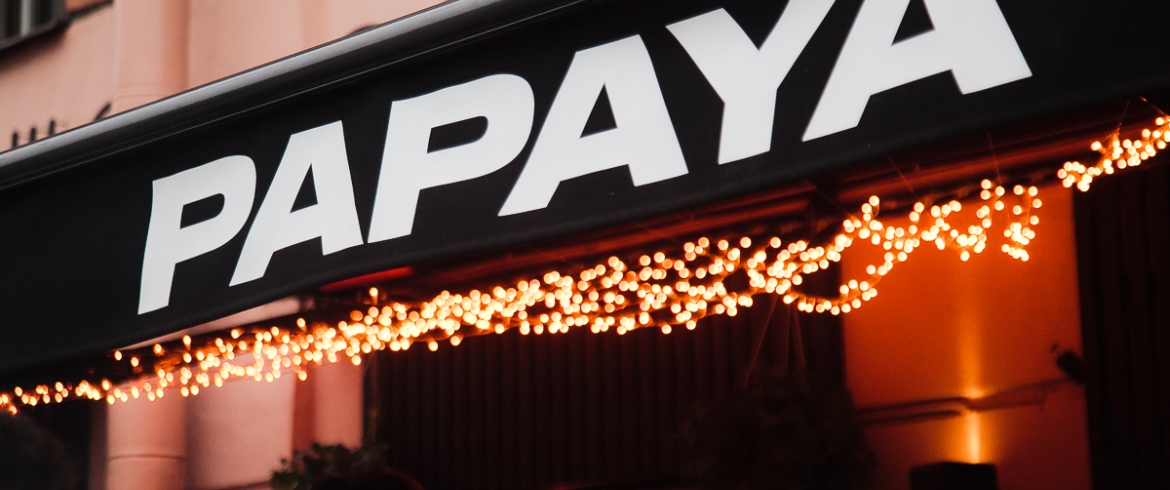 Address
Rubinstein st., 16
Monday, Tuesday, Wednesday, Thursday, Sunday
12:00 – 00:00
Friday, Saturday
12:00 – 02:00
New cafe of pan-Asian cuisine on the main restaurant street of the city. In the cafe you will find three rooms with a minimalist oriental design, one of them - with an open kitchen. In the menu - various Asian dishes, in the bar list you should pay attention to classic cocktails with an oriental accent, for example, the Big in Japan cocktail contains plum schnapps, coffee liqueur, Amaro and soy milk.
Cocktails from 490 rubles, a glass of wine - from 290 rubles.
Popular dishes:
Spring rolls with vegetables and wood mushrooms: 230 rub.
Tom Yam: 550 rub.
Gyoza (fried dumplings) with pork and chicken: 250 rub.
Cantonese style steamed fish with vegetables and sesame oil: 530 rub.
Pad-thai with shrimps: 490 rub.
Pork wok in sweet and sour sauce: 410 rub.