Monument
Monument of Pushkin on Pushkinskaya street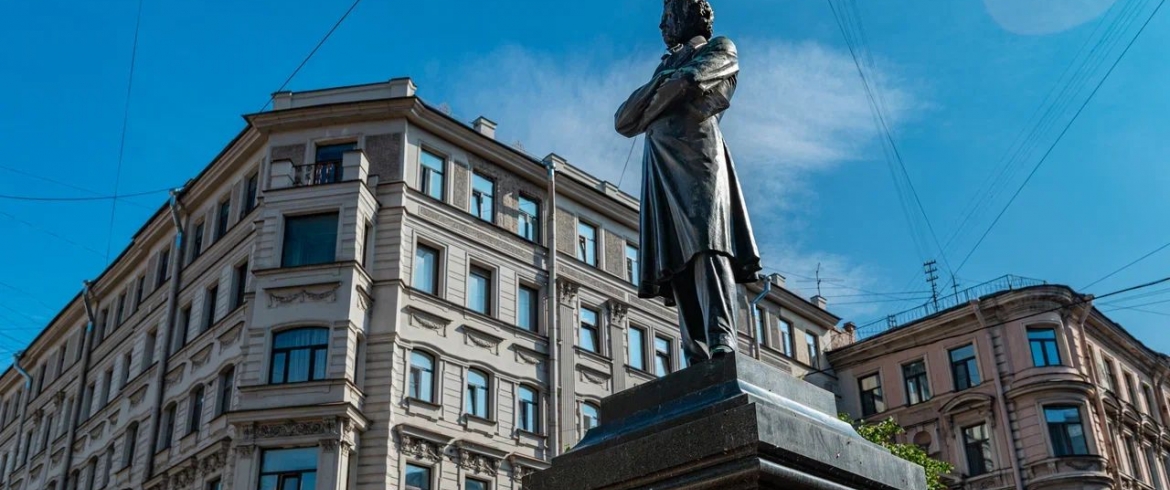 Address
Square on Pushkinskaya street
Sculptor
A.M. Opekushin / N.L. Benoît
The idea to install a monument to Pushkin arose immediately after the death of the poet in 1837. But the work on the creation of the monument began only in 1883, and the opening took place on August 7, 1884.
The bronze figure of the poet is made according to the model of sculptor A.M. Opekushin by foundry A.N. Sokolov. Pushkin stands in thoughtfulness, leaning slightly on one leg, his arms crossed over his chest, his gaze directed forward to the future. Contemporaries were struck by the exact portrait likeness of the sculpture with its living prototype. This detail is characteristic of the creative handwriting of the sculptor Opekushin.
A granite pedestal was created by the architect N.L. Benoit. On the right side of the pedestal, the lines from Alexander Sergeevich's poem "Monument", on the left side of the poem "The Bronze Horseman" are stamped out.
Индивидуальные экскурсии по городу и пригородам на автомобиле и минивэне
Петербург для тех, кто ценит комфорт и внимание
Заказать