Monument
The monument of Pushkin on the Square of Arts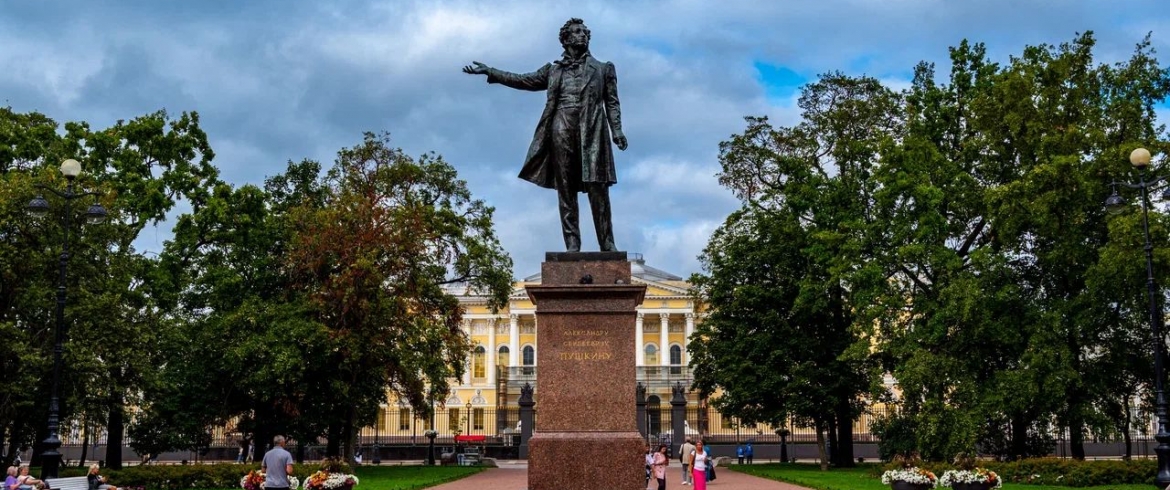 Sculptor
M.K. Anikushin / V.A. Petrov
The height of the figure
4 meters
There are five monuments of A.S. Pushkin in St.Petersburg. The Parade Monument located on the Arts Square is recognized as one of the best of them.
The competition for the best project of the monument was held in 1947, the young sculptor Mikhail Anikushin won. In 1949, a solemn laying of the monument was held on the Arts Square, opposite of the Russian Museum.
The monument was opened on June 19, 1957. The bronze figure of the poet is mounted on a high tetrahedral granite pedestal. The image was romantic and spiritual: a proudly thrown head, an open coat, right hand thrown aside - it seems that the poet, in a fit of inspiration, reads his poems.
Monument to A.S. Pushkin organically blended into the ensemble of the Arts Square, created in the XIX century by architect KI. Rossi
Индивидуальные экскурсии по городу и пригородам на автомобиле и минивэне
Петербург для тех, кто ценит комфорт и внимание
Заказать