Monument
Peter the Great's Monument on Pribaltiyskaya Ploshchad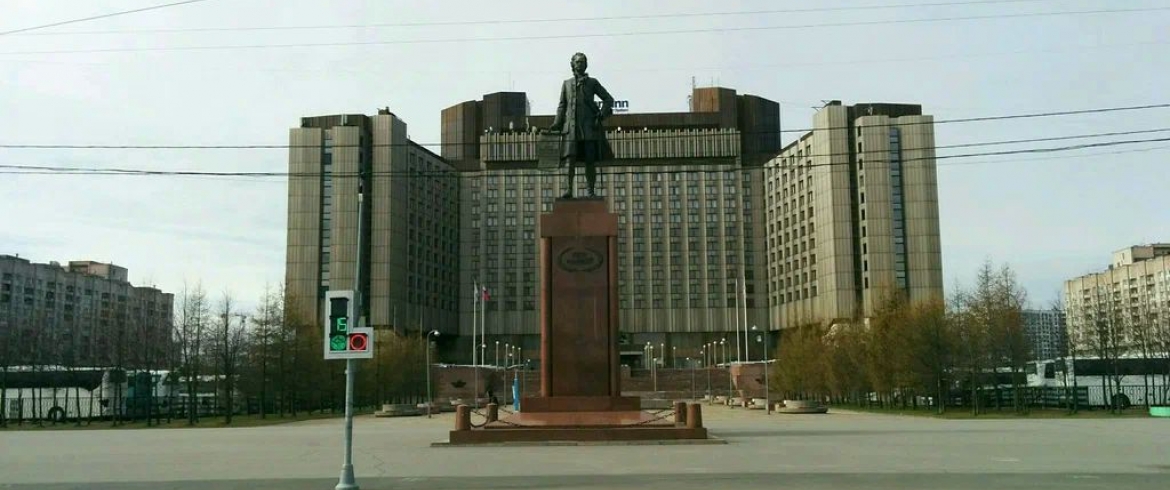 Address
Pribaltiyskaya Ploshchad
Opened in
September 25, 2006
The height of the monument
12.65 m
Created by the world-famous sculptor Zurab Tsereteli, the monument on the square in front of Pribaltiyskaya Hotel was ceremonially unveiled on September 25, 2006.
St. Petersburgers first saw it back in 2005 at Tsereteli's grand exhibition in the Manezh hall. Since it was technically impossible to put the 6-meter-tall Peter into Manezh's too narrow doorway, it was then installed outdoors at the entrance.
After the exhibition, Tsereteli said he would grant the sculpture to the city, provided that it is placed in a historic neighborhood. The areas he had in mind, however, all have accomplished architectural landscapes with no possibility to insert a new 12.65-tall Peter (including the plinth) into their cultural environment.
The city's public gubernatorial council proposed that the statue could be placed in a historic area far enough from central districts, citing the Pulkovo Heights or even the more remote Oreshek Fortress as alternatives.
As the result of compromise, the majestic bronze Peter the Great on a red granite plinth now can be seen at 16 Korablestroiteley, Pribaltiyskaya Hotel.
Индивидуальные экскурсии по городу и пригородам на автомобиле и минивэне
Петербург для тех, кто ценит комфорт и внимание
Заказать