Monument
Monument to St. Petersburg policeman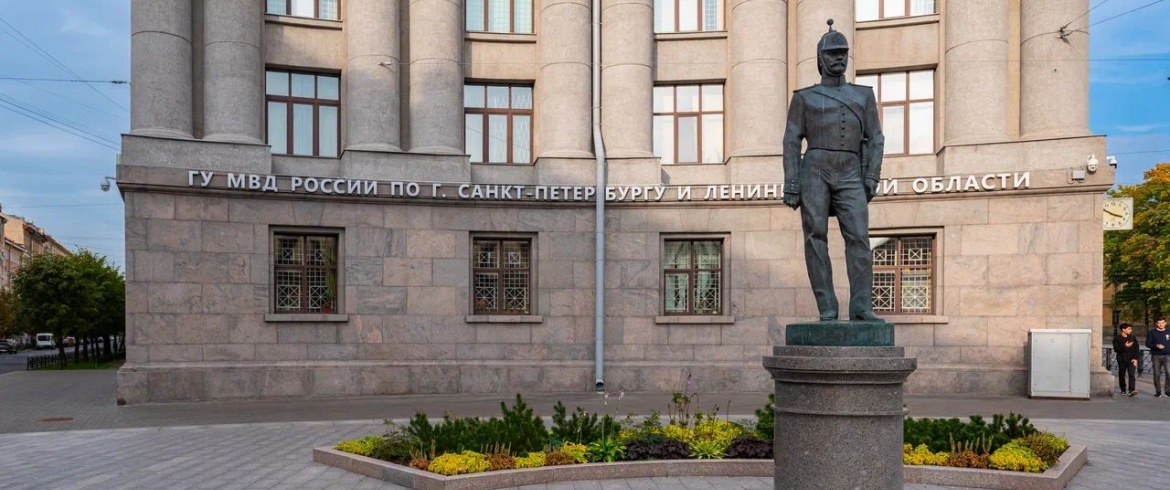 Address
The corner of the Swedish alley and Malaya Konyushennaya str.
Sculptor
A.S. Charkin / V.V. Popov
The monument is a gift to St. Petersburg from law enforcement. Established in May 1998, it became a symbol of the 200th anniversary of the Ministry of Internal Affairs, as the inscription on the pedestal says.
City policemen in St. Petersburg appeared by order of Peter the Great in 1718. The guards in the blue uniform began to patrol the streets of the city. To perform his duties, the policeman had a revolver, a sword, a whistle.
The sculpture depicts a policeman after the police reform of 1862. Alexander the Second ordered to involve in the police service people from the military, noble appearance, sturdy build, and health, with a clean speech. They should have been no less than 175 cm tall, be smart and at least 25 years old. The candidates passed special training.
In addition to observance of order, in the XIX century, city policemen also had to monitor street lighting, organize trade, check the integrity of measures and weights, and explain the procedure and rules for contacting officials in the field.
The magnificent mustache gives the monument a resemblance to the film director Nikita Mikhalkov.
Индивидуальные экскурсии по городу и пригородам на автомобиле и минивэне
Петербург для тех, кто ценит комфорт и внимание
Заказать