Monument
Monument to St. Petersburg janitor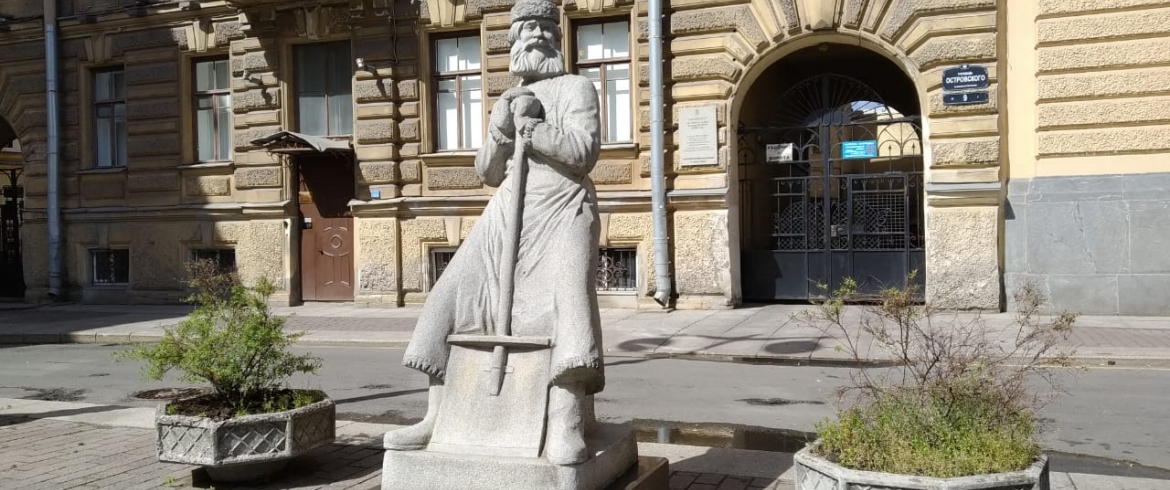 Address
Ostrovsky Square, 1
Sculptor
Jan Neumann / Stanislav Odnovalov
The granite sculpture of the Janitor was installed on the square in front of the City Housing Committee in 2007. Originally it was thought that it had settled there temporarily, but the Janitor still remains in its place. The figure of a bearded man in clothes of XIX century sits leaning on a large wooden shovel.
In tsarist Russia, the profession of a janitor was highly respected. They watched, not only the cleanliness but also the order, subordinating to the Ministry of Internal Affairs. The duties of the janitor included even the registration of documents of the tenants. They had not only shovels and brooms, but they also had a whistle and a hat just like a police officer.
The city's belief says that if you leave five-kopek for tea to a stone janitor, then after a while you'll be paddling money yourself with a shovel.
Индивидуальные экскурсии по городу и пригородам на автомобиле и минивэне
Петербург для тех, кто ценит комфорт и внимание
Заказать