Monument
Monument to the sailboat "Poltava"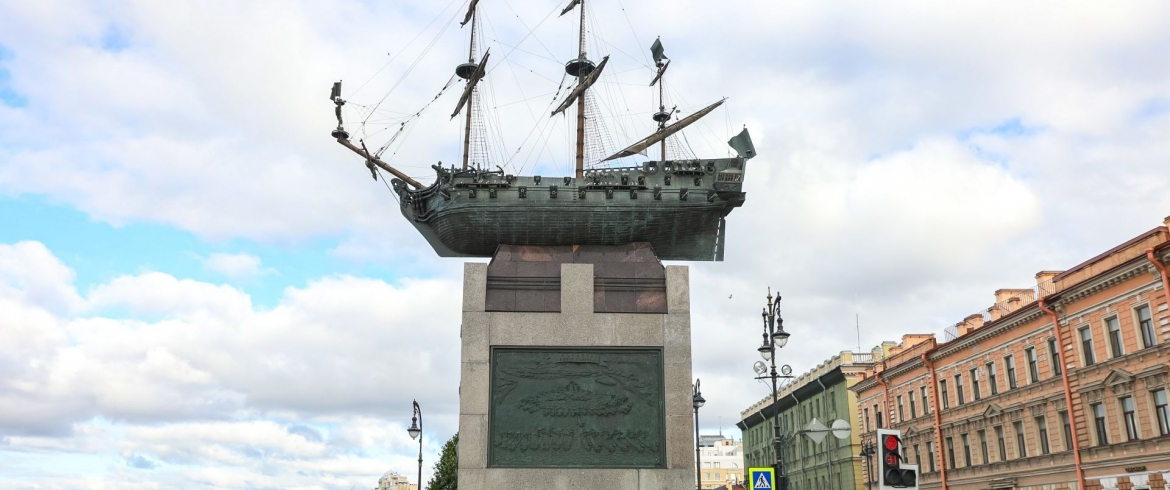 Address
Voskresenskaya emb. in the alignment of Chernyshevsky Ave.
Sculptor
A.M. Taratynov / V.P. Lukin
Dimensions of the ship model: length 8 meters, width 2 meters, weight 1964 kilograms
The monument dedicated to the first Russian 54-gun sailing liner of the rank "Poltava" is a reduced bronze copy of the ship built in 1712. Authors reproduced even those details that are not visible from the ground level: the steering wheel, the gangway, and the cable car.
Model is set at a high rectangular pedestal with granite. There is a casting board stylized under a scroll on the background of two crossed anchors with oak leaves and crowned in the middle part of the front side of the pedestal.
The scroll overhead cast letters carried the inscription: "The first Russian 54-gun battleship built in St. Petersburg on the draft of the master Fedosey Sklyaev with the participation of Peter I. Launched in 1712 "
Индивидуальные экскурсии по городу и пригородам на автомобиле и минивэне
Петербург для тех, кто ценит комфорт и внимание
Заказать