Monument
Monument to N.V. Gogol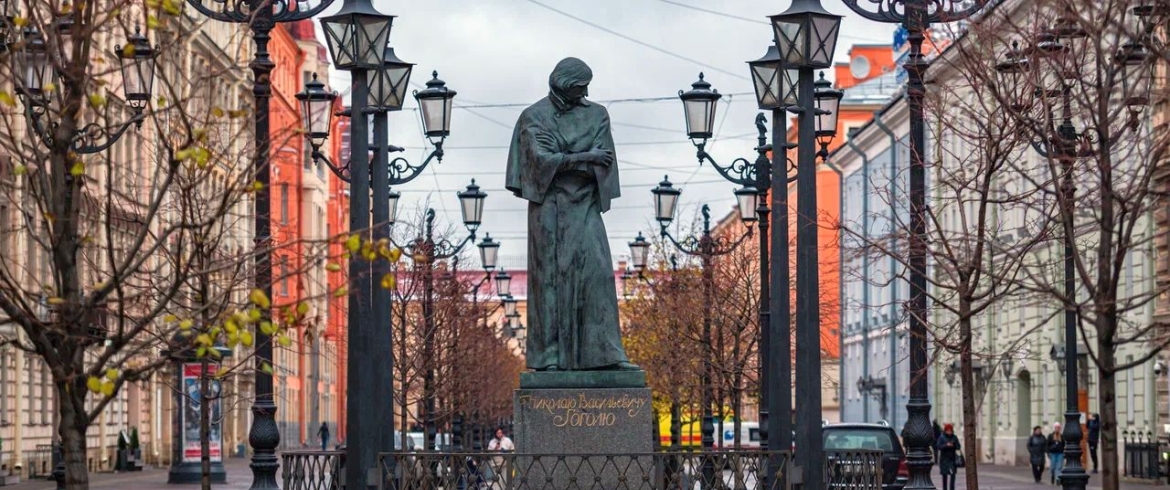 Address
Malaya Konushennaya Str. 9
Opened in
8 December 1997
Sculptor
M.V. Belov / V.S. Vasilkovsky
The monument to Nikolai Vasilyevich Gogol was decided to be installed in Leningrad on Manezhnaya Square in 1952, the centenary of the writer's death. A stone was set on the square, but none of the submitted projects of the monument was accepted.
The city authorities returned to an idea of installing the monument to Gogol only in 1996. It was proposed by public association «Club- Nevsky Prospect» to place a monument to Gogol on Malaya Konyushennaya street.
The bronze figure of the classic faces Nevsky Prospekt, but the gaze is directed somewhere to the side. The monument serves as an illustration of Gogol's lines: "... Oh, do not believe this Nevsky Prospekt! I always wrap my cloak more tightly when I walk on it, and I try not to look at the objects at all. All the deception, the whole dream, everything is not what it seems! "
There are four ancient lanterns near the monument, so the monument fits harmoniously into the space of Malaya Konyushennaya street.
Индивидуальные экскурсии по городу и пригородам на автомобиле и минивэне
Петербург для тех, кто ценит комфорт и внимание
Заказать