Monument
Monument to I.F. Kruzenstern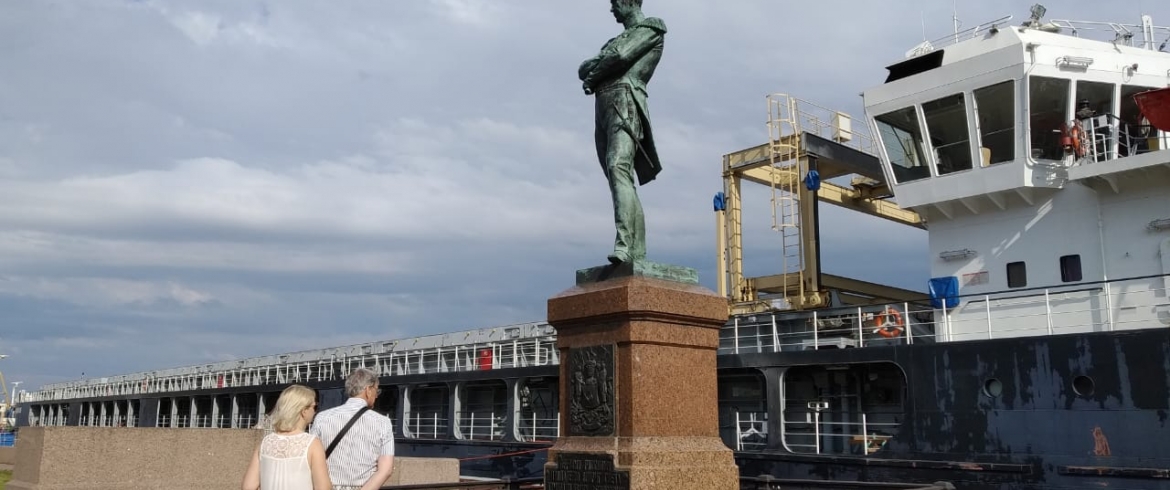 Address
Lieutenant Schmidt's embankment, 17
Opened in
November 6, 1873
Sculptor
I.N. Schroeder / I.A. Monighetti
The solemn laying of the monument took place on November 8, 1870, on the 100th anniversary of the seafarer. Part of the money for making the monument was collected by sailors on a subscription basis; the rest of the money was allocated by the Maritime Ministry at the behest of Emperor Alexander II.
The bronze figure stands on a pedestal where a bronze shield with the Kruzenstern coat of arms and the motto "spe fretus" is strengthened, which means "living in hope".
The monument is located opposite the building of the Naval Cadet Corps, from which Kruzenshtern graduated in 1788, and in 1827-1842 he was the director here. The Corps cadets still have a tradition: on the night before the release they sew a giant vest and put it on the bronze shoulders of the admiral.