Monument
Monument to Catherine II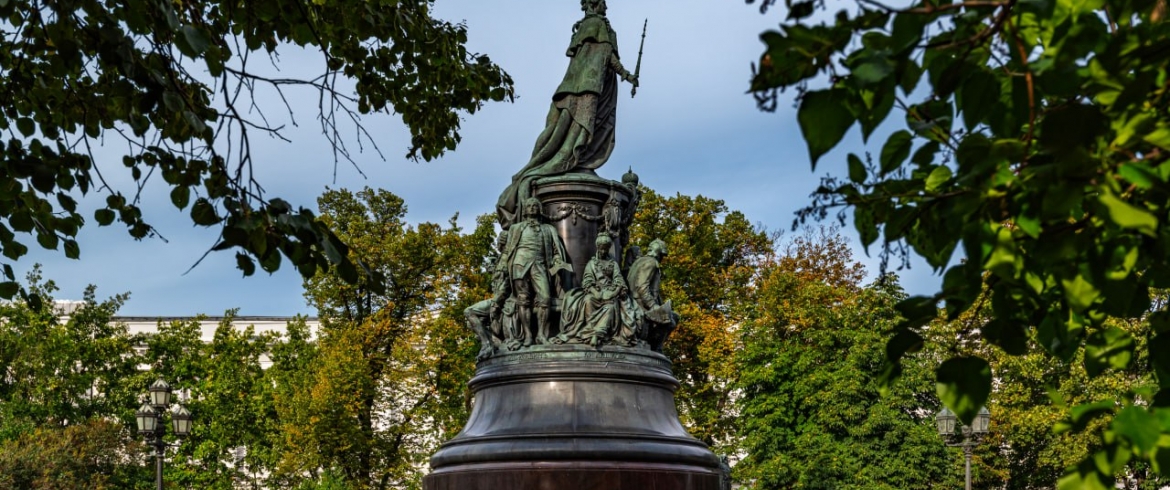 Opened in
1863-1873 years
Sculptor
M.O. Mikeshin, D.I. Grimm, V.A. Schröter, MA Chizhov A.M. Opekushin
The monument is dedicated to the 100th anniversary of the accession to the throne of Catherine II. It stands on the square in front of the Alexandrinsky Theater at Catherine Square.
The composition of the monument includes the figure of the Empress Catherine II in the ermine mantle, which holds a scepter and a laurel wreath. The crown of the Russian Empire lies at her feet. There are nine figures of famous people of Catherine's epoch around the monument, including: G.A. Potemkin, A.V. Suvorov, G.R. Derzhavin and others.
The round pedestal is made of Karelian granite; the figures are cast from bronze with a total weight of 50.8 tons.