Monument
Monument to Alexander Nevsky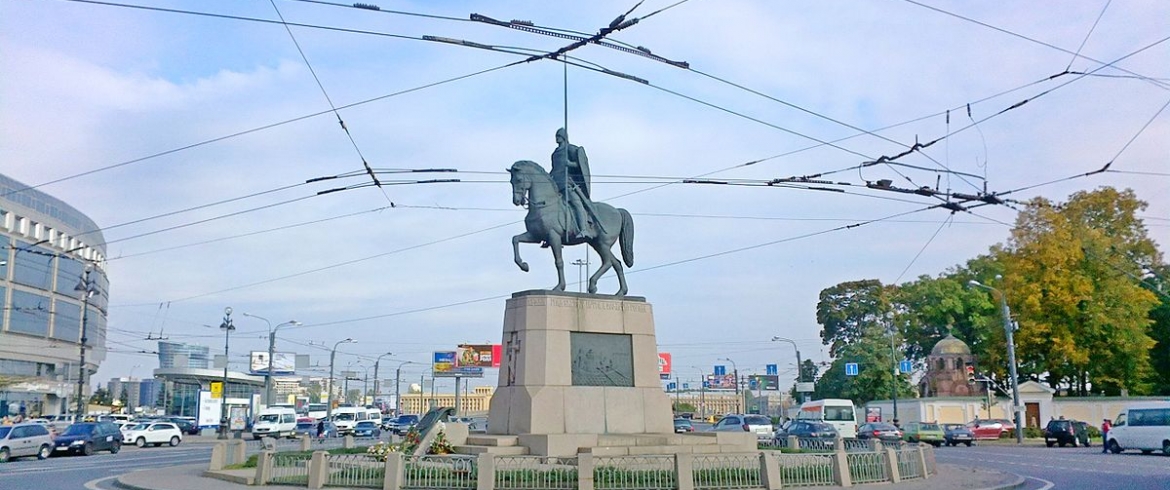 Address
Alexander Nevsky Square
Sculptor
V.G. Kozenyuk, A.A. Palmin / V.V. Popov
Valentin Kozenyuk began his work on the monument of Alexander Nevsky in 1967. The author did not see the result of his work, he died in 1997. After his death, the work was continued by the pupil of the sculptor, Alexander Palmin.
The image of Alexander Nevsky on the monument does not have a portrait resemblance. According to one of the versions, the Leningrad actor Nikolai Cherkasov served as an example, he played the tsar in the movie in 1938.
The pedestal is made of pink granite, there is an inscription on it: "To the Holy and Blessed Grand Duke Alexander Nevsky 2002". In 2005, bas-reliefs were installed on pedestal. Bas-reliefs depict the Ledovoe Battle and the transfer of the relics of Alexander Nevsky to St. Petersburg.
In the bas-relief that depicts the transfer of relics, a piece of authentic relics of St. Alexander Nevsky was inserted.
The monument to Alexander Nevsky became the fifth equestrian statue in St. Petersburg.