Monument
Monument to Academician Sakharov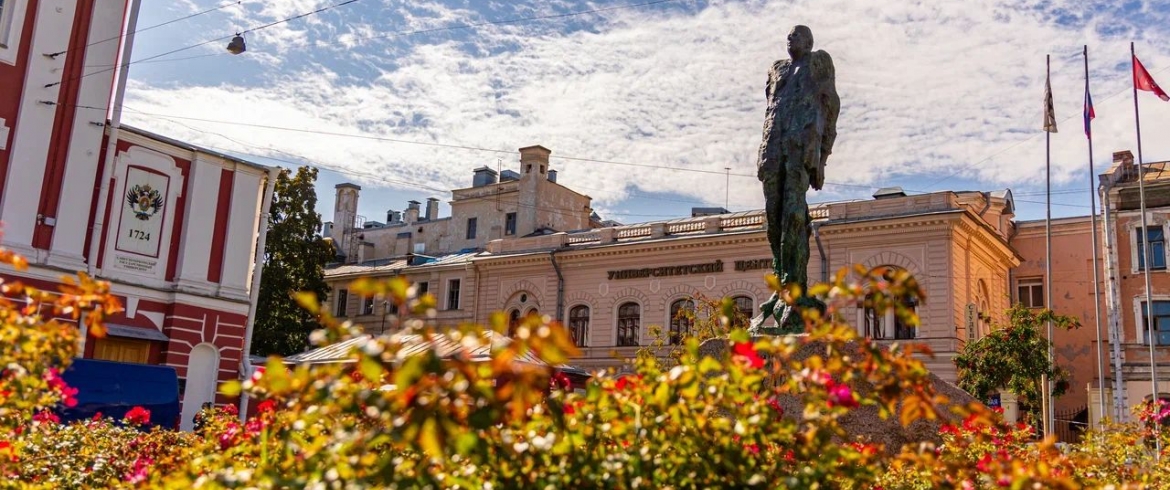 The monument to the Soviet academician, physicist, dissident and human rights defender Andrei Dmitrievich Sakharov was installed on the square of the same name in 2003.
Levon Lazarev conceived to sculpt a monument to Sakharov in times of persecution of a scientist. He once presented the project of the monument at a personal exhibition at the university, and the inspired students took this statue to the square in front of the Library of the Academy of Sciences and put it in the place where a real monument eventually appeared.
The figure of Sakharov does not strike with the beauty or detail of elaboration, it represents the scientist as a small, lonely, but inflexible fighter for justice.
Индивидуальные экскурсии по городу и пригородам на автомобиле и минивэне
Петербург для тех, кто ценит комфорт и внимание
Заказать