Monument
Monument to A.S. Popov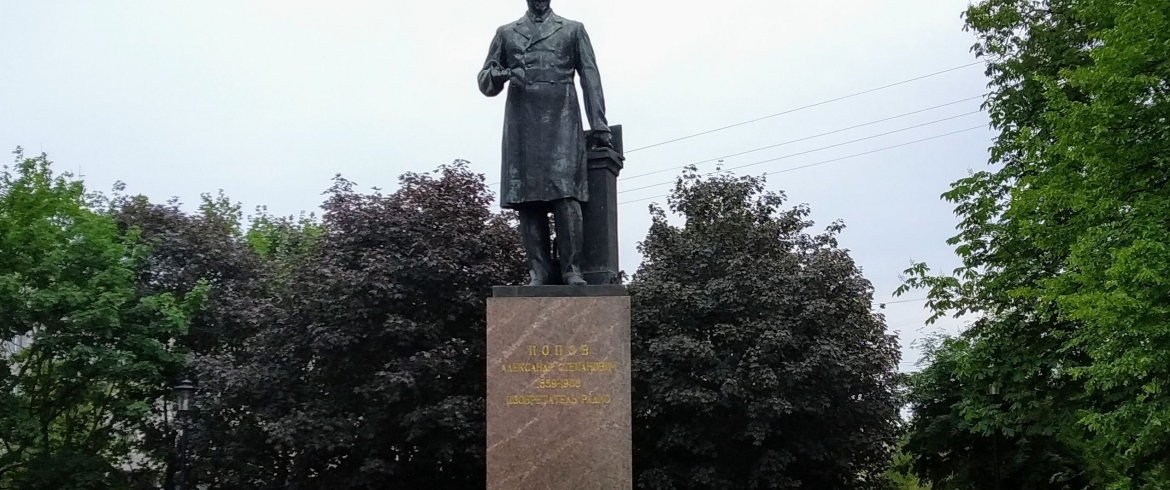 Address
Square at Kamennoostrovsky Ave, 39-41
Sculptor
V.Ya. Bogolyubov, V.V. Isaeva et al. / N.V. Baranov
The monument to the inventor of the radio, Alexander Stepanovich Popov, is set in the park, near the metro station "Petrogradskaya". The monument was opened on March 22, 1959, to the centennial anniversary of the birth of Russian electrical engineer.
It took ten years to make the monument. The competition was announced in 1949, the project of Veniamin Bogolyubov was selected from four creative designs of different sculptors. The project was completed by a team of young authors, including M.K. Anikushin, under the guidance of the sculptor Vera Isaeva, because V.Ya. Bogolyubov passed away in 1954.
The sculpture is made of bronze, the material of the pedestal is granite. A meeting held near the monument of Alexander Popov. It is held on the day of the radio that is celebrated annually on May 7, flowers are placed at the foot of the monument.
Индивидуальные экскурсии по городу и пригородам на автомобиле и минивэне
Петербург для тех, кто ценит комфорт и внимание
Заказать