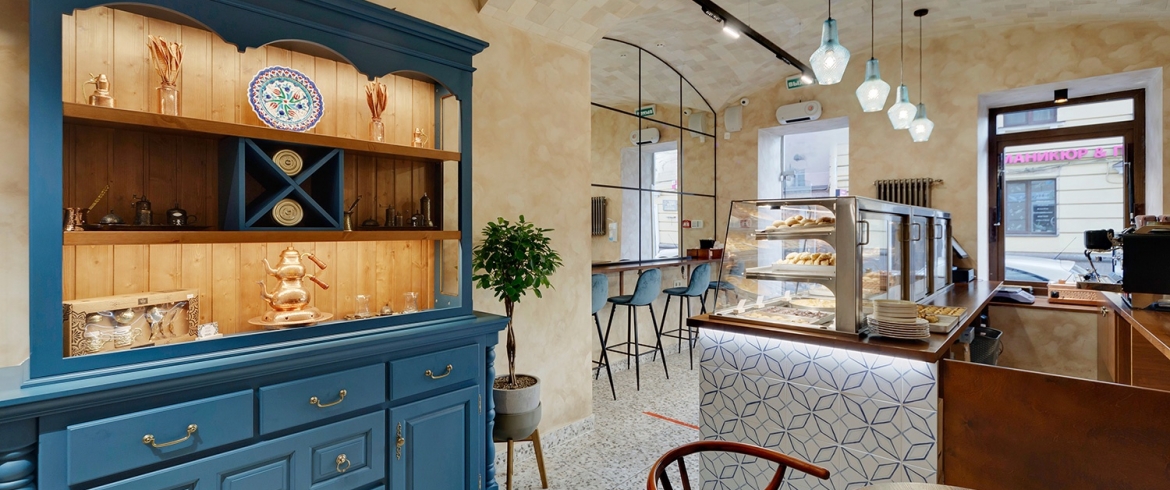 Address
Grivtsova per., 13/11, А
The first cafe in St. Petersburg with traditional Turkish baklava prepared according to classic recipes brought by a Turkish chef. The name "Bakhlavalnya" speaks for itself: 9 types of tender, melt-in-your-mouth baklava are presented here, cooked by hand with strict adherence to the recipe.
Now you do not need to take a plane ticket: you can enjoy authentic Turkish baklava in the very center of the Northern capital!
Popular positions:
Burek with beef — 140 rubles
Burek with cheese and ham — 130 rubles
Pide with vegetables — 100 rubles
Baklava Khavuch with pistachio — 190 rubles
Raf - 200 rubles.
Matcha latte 110/240 rub.