Famous building
The Mansion of Siegel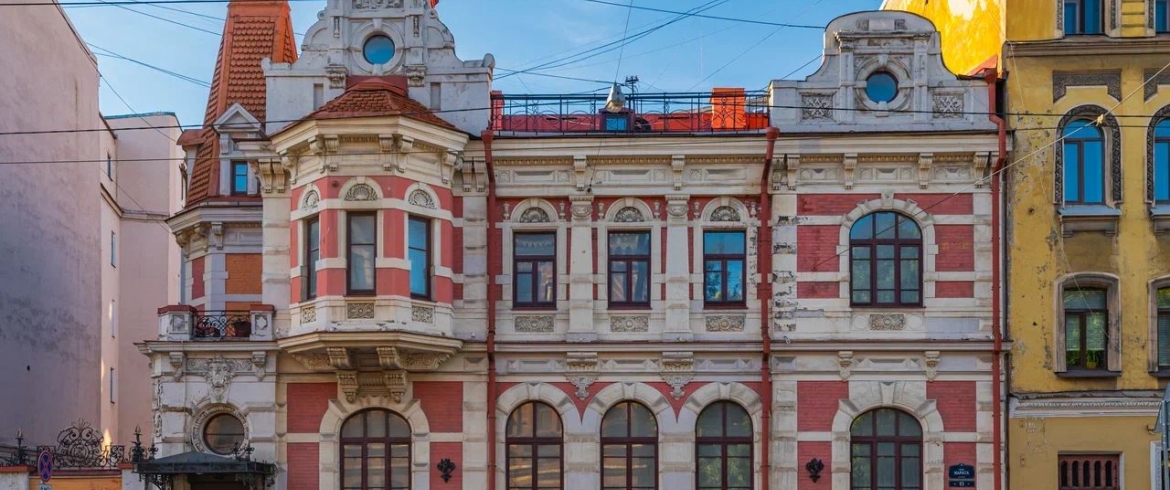 Years of foundation
1888–1890
In the middle of the XIX century, the territory occupied by the house 63 on Nikolaevskaya Street (now Marata Street) was part of the vegetable gardens of the merchant Maria Sidorova. These gardens were one of the largest at that time in St. Petersburg.
In the 1870s, a section between Nikolayevskaya and Yamskaya streets (now Dostoevsky Street) was purchased by Saxon businessman Kurt Bogdanovich Siegel. In the courtyards, he placed the production buildings and warehouses of the factory "K. B. Siegel", which produced equipment for water and gas. The facade on Nikolayevskaya street is the owner's mansion. According to the project of Jerome Kittner, the house was built of brick and hewn stone in the neo-Renaissance style.
In 1917, Siegel's factory was nationalized. Since 1946, it began to produce watches, including facade and industrial. The high-rise buildings in Moscow and Warsaw, the Kremlin Palace of Congresses, the metro stations are decorated with watches of this particular factory.
Today the mansion of Siegel is occupied by the bank.