Famous building
The Vargunin Mansion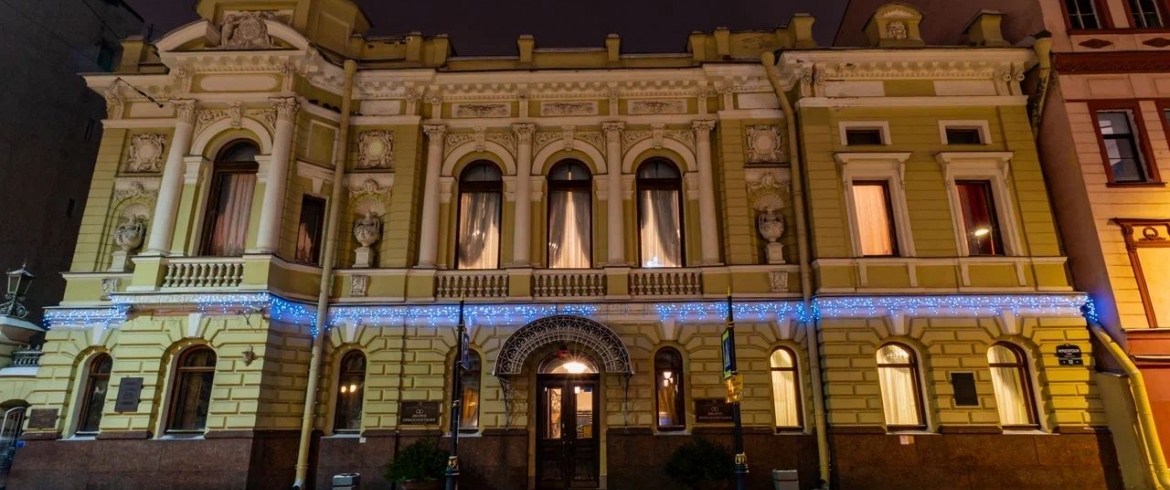 Address
Furshtatskaya Str. 52
Years of foundation
1896–1899
Architects
A.I. von Gauguin
The building of the mansion was built for Constantine Vargunin from the Vargunin family of entrepreneurs, who owned the Nevsky Pigmentary Factory near St. Petersburg.
The mansion was built in eclectic style, combining the motifs of classicism, the new Baroque, Renaissance and Art Nouveau. The left facade is decorated with an outward-facing bay window, at the top of which is a cartouche with the initials of the owner of the house. Due to its vivid architecture, Vargunin's mansion is distinguished from the general series of profitable houses of Furshtatskaya Street.
The interior of the house was rich in decoration, especially the hall, living room, dining room and cabinet; for the decoration of walls and ceilings, an oak panel was used. The dominant interior decoration of the house was a wide staircase in the lobby.
In 1930-1950-ies in the former mansion was the Leningrad Dental Institute. Since 1963 and up to the present time in the building there is the Wedding Palace No. 2.