Famous building
Spiridonov's Mansion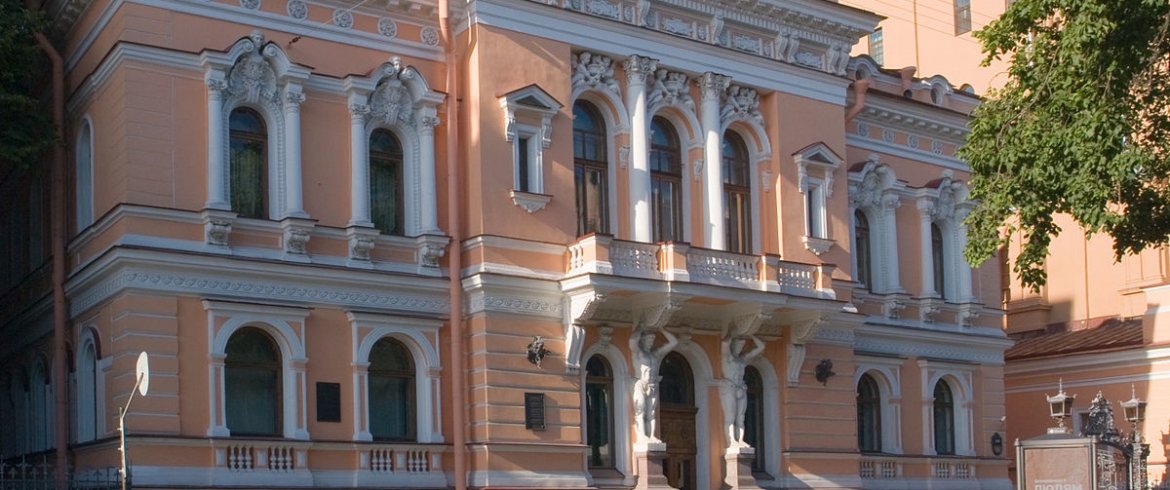 Address
Furshtatskaya Str. 58
Years of foundation
1895-1897
Architects
A.N. Pomerantsev
At the end of the XIX century on this place on Furshtatskaya street, a wooden one-storeyed building and small garden were there. In 1894 the site was purchased by the collegiate adviser Nikolai Spiridonov and on the site of the wooden house, the mansion was built according to the project of the architects Alexander Pomerantsev, Jerome Kitner and Vasily Svinin.
The facade, executed in eclectic style with elements of German classicism, Renaissance, and Baroque, looks magnificent, but at the same time strictly symmetrical. In the center is a wide balcony, supported by the figures of the Atlanteans.
The mansion has a masterfully planned layout of the palace type. The decoration of marble, dial parquets, paintings, mirrors, tiles and rich molding are distinguished by high decorativeness. A wide white marble staircase leads from the second floor to the first, where bedrooms, children's, dressing rooms and bathrooms were.
After the revolution, the mansion was nationalized and the housed an orphanage, then a dental institute. On November 5, 1965, the Palace "Malyutka" was opened in the building, intended for the solemn registration of newborns.
In the free from the registration time, there are evenings of classical music, small children's parties and performances in the Palace held.