Famous building
Mishukov Mansion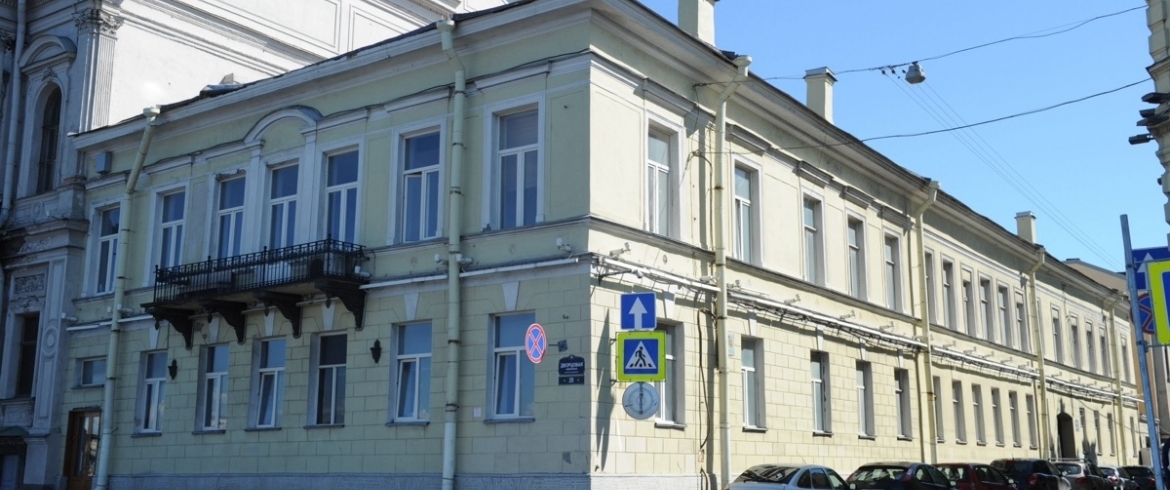 Years of foundation
1730s, 1856
The two-story house on the corner of the Palace Embankment and Moskova Lane was built in the 1730s for Vice Admiral Zakhar Danilovich Mishukov. The mansion was located on the site owned by Peter I's Russian master of intendance Peter Moshkov, in whose honor the lane got its name, connecting the Neva and Moika embankments. Mansion is sometimes called the Moshkov's house.
The house passed from hand to hand several times. So, in 1810 it was acquired by Alexander Ivanovich Sollogub, the father of the writer Vladimir Alexandrovich Sollogub, whose childhood was spent in this house.
In 1856 the building was rebuilt according to the design of the architect Christian Greifan.
In Soviet times it was a residential building. In 2011–2017, the creative space "Taiga" was located here.
Today, Mishukov's mansion is occupied by the Immersive Show "Faceless" - an interactive theater of total immersion, where the viewer turns into a full-fledged actor in the performance. The scenario of the show is a prequel of the play by the Norwegian playwright Henrik Ibsen "Ghosts".