Famous building
The mansion of Princess Zinaida Yusupova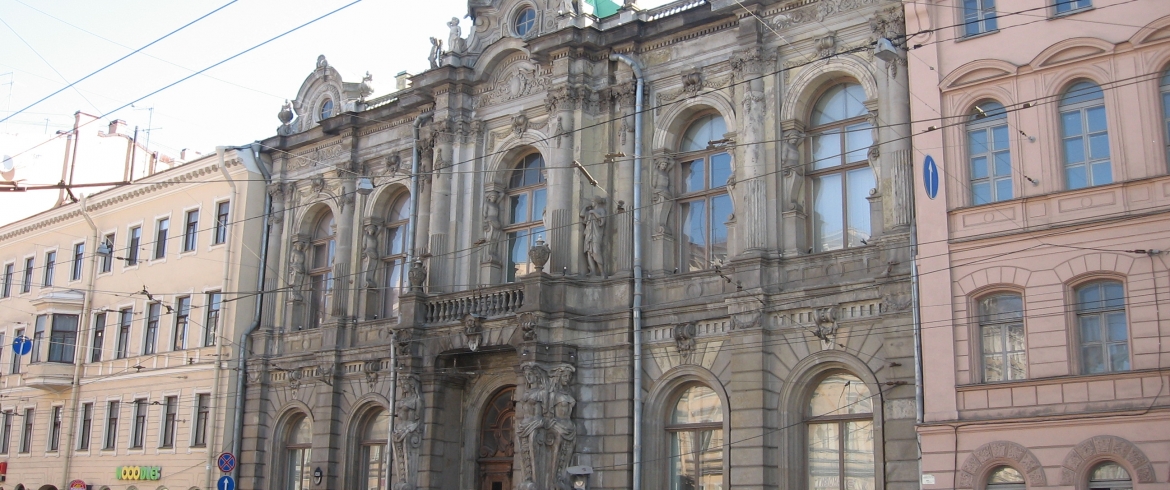 Years of foundation
1852–1858
«Liteiny House» of Princess Zinaida Yusupova was built in 1852-1858 in the style of the Italian Renaissance with the use of elements of baroque. The building is completely lined with sandstone, caryatids at the front entrance are made of the same stone. The facade is decorated with columns and pilasters. The interior of the palace was decorated with lavish decor, many plafonds and medallions were made by the artist N.A. Maikov. The library, portrait and concert halls are especially beautiful.
There was a house church in the building, where the princess married a French patrial, Count de Showau. She died in 1893 in France, bequeathed the «Liteiny House» to her great-grandson - Count Felix Yusupov, who was then famous as a participant in the murder of Grigory Rasputin.
In St. Petersburg city folklore there is a legend that Yusupova's mansion served Pushkin as the prototype of the house of the Queen of Spades, although this is impossible since the house was built 20 years after the poet's death.
In 1908 the building was leased to the Theater Club at the Union of Drama and Music Writers, here was the theater of the parody "The Curved Mirror".
After 1917, there was the Polish House of Education named after Yu. Makhlevsky, since 1934 the House of Political Enlightenment, since 1950 the society "Knowledge". Today the building is the Institute of Foreign Economic Relations, Economics, and Law.