Famous building
Kelkh's Mansion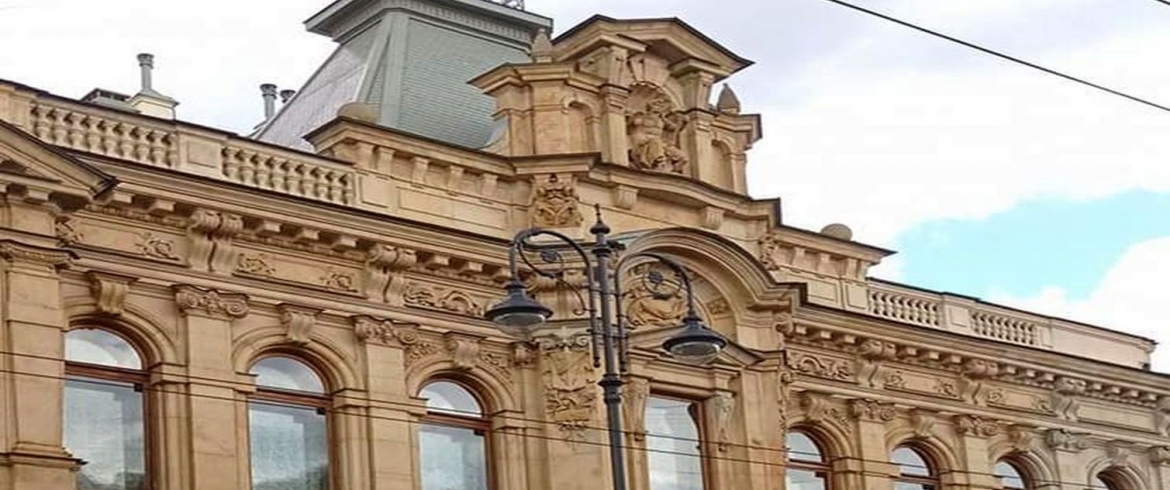 Address
Tchaikovsky Str., 28
Years of foundation
1858-1859, 1896-1897
Architects
A.K. Kolman, V.I. Shene, V.I. Chagin, K.K. Schmidt
In 1858-1859, under the project of architect Alexander Kolman, a two-storeyed mansion for the Greek Consul I.E. Kondoyanaki was built here. During the second half of the XIX century, the house changed owners repeatedly, until 1896 when Varvara Petrovna Kelkh from the family of rich Siberian industrialists, the only heiress of the Lens' gold mines, acquired it.
The project of the new house was commissioned by the architects Vladimir Shen and Vasily Chagin. In two years they erected a facade in the style of the French Renaissance, but Varvara Kelkh was not satisfied by their work, and the construction was continued by Karl Schmidt. He built a courtyard wing, which surprises with unexpected Gothic features, reminiscent of a medieval castle.
Moreover: from the side of the street, the mansion is two-story, from the side of the yard it is three-story.
Interiors are different by richness and complex. Along with the Renaissance and Gothic, motifs of the Rococo style are used. The dining room is decorated with rich gothic furnishings. In the office a huge fireplace with sculptures is situated. Staircase attracts interest with a marble handrail.
The Kehl family was a customer of Faberge. Every year Alexander Kelkh, Varvara Petrovna's husband, ordered as a gift to his wife an Easter egg, the prototypes of which were eggs from the imperial series.
In 1919, the School of Screen Art opened in the mansion, it is the world's first cinematographic school. Then there were various official institutions, including the office of the first mayor of St. Petersburg, Anatoly Sobchak. In 1998 the building was transferred to the Faculty of Law of St. Petersburg State University. It was then that the name "House of Lawyer" was born.
In recent years, the Kelh's mansion is open for various kinds of events, by prior appointment, excursions are organized here.