Famous building
Buturlinoy's mansion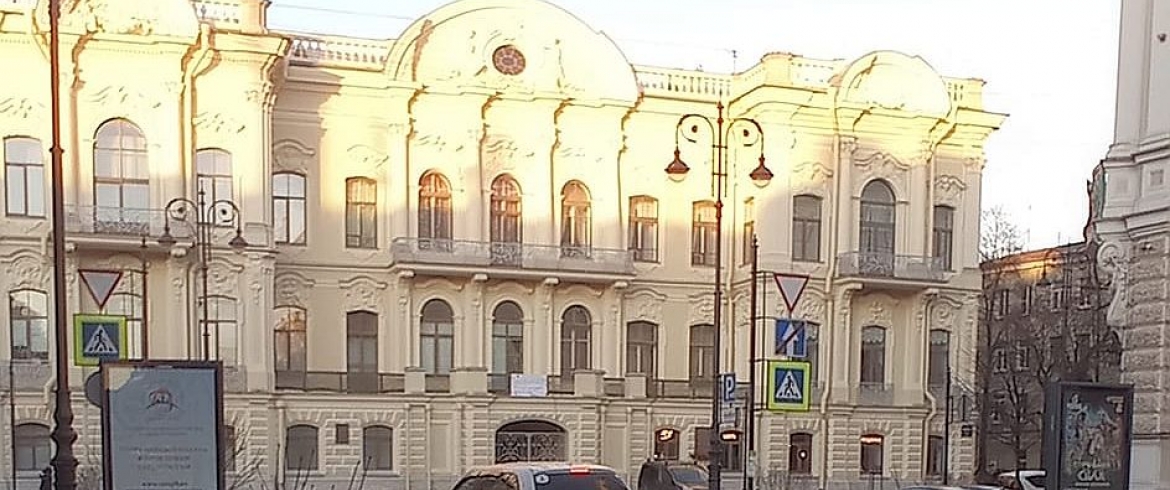 Address
Tchaikovsky Str., 10
Years of foundation
1857–1860
Elegant three-story mansion on Tchaikovsky Street recalls the architecture of Elizabethan baroque. However, the building was built in the second half of the XIX century for the state-lady Elizaveta Mikhailovna Buturlina.
Interesting is the story of the site on which stands Buturlinoy's house. After the foundation of the city and until 1733, this land belonged to the scorer Vasily Korchmin, whose name is associated with the name of Vasilyevsky Island.
Until the end of the 1840s, there was a one-story wooden house with outbuildings on this site. Only when the land was acquired by E.M. Buturlina, it was decided to erect a luxurious mansion here. The three-story building was decorated with numerous sculptures, columns, and pilasters. Like in the Winter Palace, there were statues and vases on the roof of the house, which, unfortunately, did not reach our days.
Buturlinoy's mansion was a lucrative home, and people from different estates lived here. So, in 1868 in apartment 24 lived the family of Kovalevsky. Sofya V. Kovalevskaya went down in history as a mathematician, the first woman to be a corresponding member of the Petersburg Academy of Sciences.
From the 1860s to 1914, the mansion housed the Austro-Hungarian embassy. After the outbreak of the First World War, it was destroyed by the mob and set on fire. Curiously, the firemen did not extinguish the fire, but only tried not to spill it over to neighboring buildings.
In 1924-1925 the mansion was renovated, taken under protection as a monument of architecture and turned into a multi-apartment house. During the siege of Leningrad, the fascist bomb destroyed the house's outbuilding. After the war, it was restored but became a little more modest.