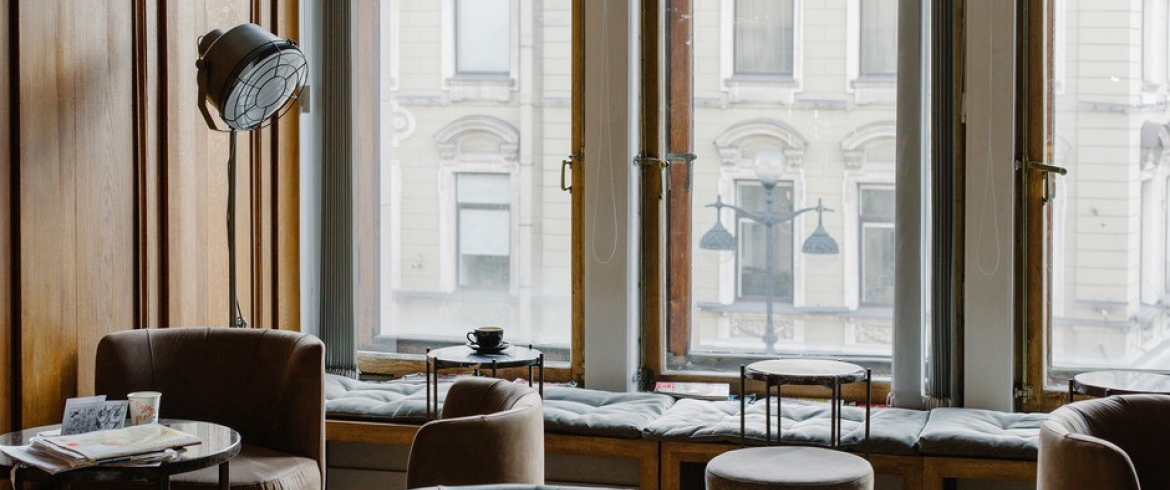 Address
Nevsky pr., 12, 3d floor
Coffee shop at the French Institute. Here you should come for desserts and pastries: in addition to the classic French croissant, there are more than a dozen types of macarons on the menu, as well as profiteroles, buns and cakes. Those will go well with author's tea or coffee. You can enjoy the French atmosphere of a coffee shop at a laconic breakfast with cottage cheese fritters or porridge, for lunch - a rich quiche, sandwich or salad.
Popular dishes:
Croissant - 85 rubles.
Macaroni lemon basil - 75 rubles.
A very chocolate brownie - 200 rubles.
Kish duck-spinach-tomatoes - 210 rubles.
Cappuccino - 170 rubles.
Latte lemon pie - 230 rubles.