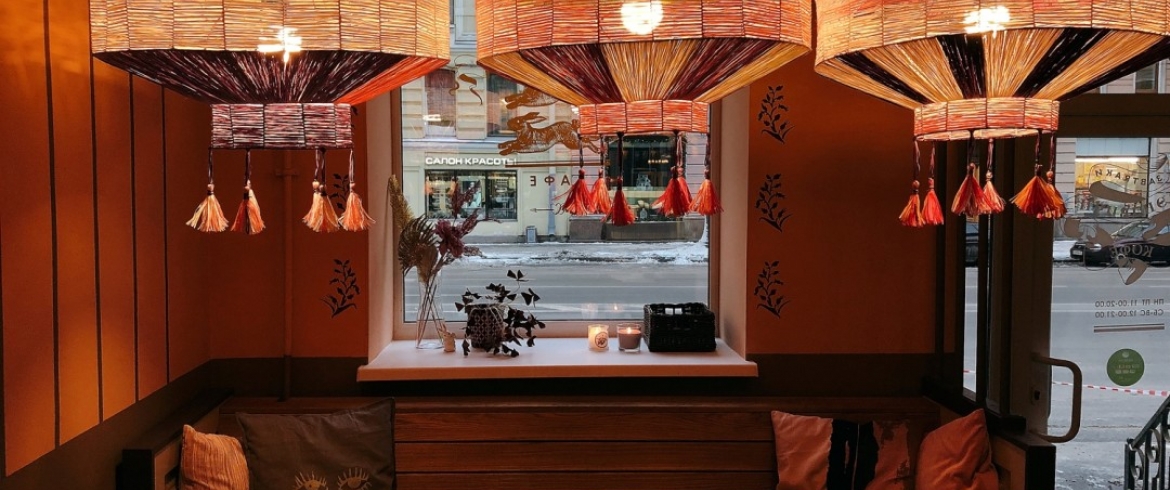 Address
Suvorovsky pr., 55
A very small cafe specializing in breakfasts, with breakfasts served all day. In a cozy homely atmosphere, you can eat cottage cheese fritters, scrambled eggs, porridge or soup, drink tea or coffee with toasts - all at affordable prices. For example, a cup of espresso costs 100 rubles.
Popular dishes:
Breakfast with scrambled eggs and toast: 220 rub.
Sandwiches: 190 rub.
Cottage cheese fritter: 150 rub.
Porridge: 120 rubles.
Toasts: 100 rub.
По Санкт-Петербургу и туристическим пригородам — пешком, на автомобиле или минивэне
65
увлекательных индивидуальных экскурсий
Заказать