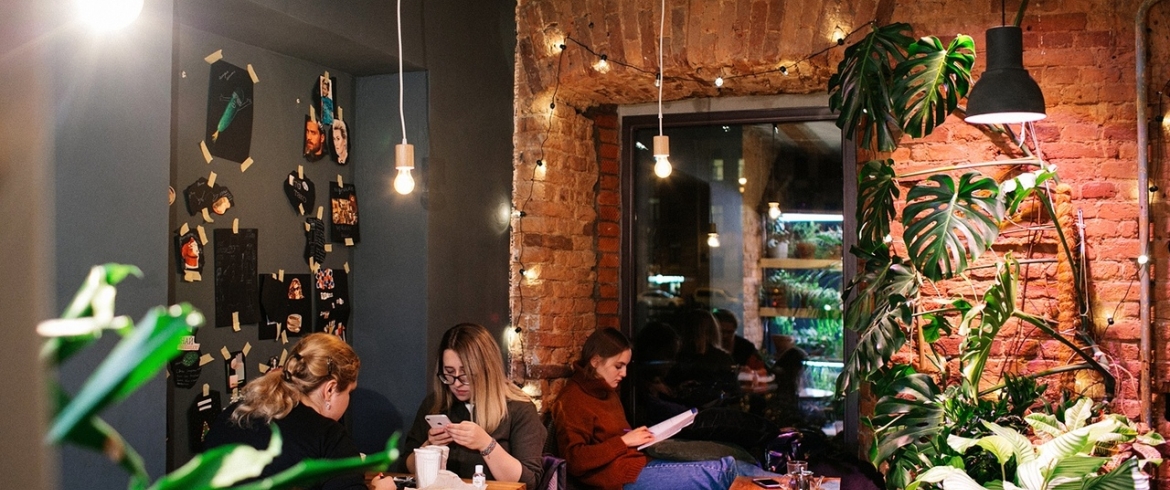 Address
Fontanka River emb., 96
"Cucumbers" is an inclusive cafe where people with mental developmental features work, from the creators of the "Simple Things" workshops. Inclusive cafes around the world have long become a trend, and in our country this is the first experience.
Special craftsmen, along with experienced, professional chefs and a barista, prepare vegan food, make drinks at the bar, receive and give orders. All cafe workers with mental features underwent an internship, and some also have professional education.
The cafe serves vegan sandwiches, bowls, salads, soup of the day, lots of sweets, coffee, tea and cocoa in unusual mugs. The interior in the loft style has a free and leisurely pastime feeling. There is a Dutch oven, a rocking chair, lots of greenery and books, and breakfast is served all day.
Popular positions:
Salad with chickpeas: 150 rub.
Pasta with pesto and tofu: 250 rub.
Bowls: 250-300 rub.
Shiitake mushroom sandwich with cheese sauce: 250 rub.
Breakfast: 250 rub.