OgoHogo - Chinese samovar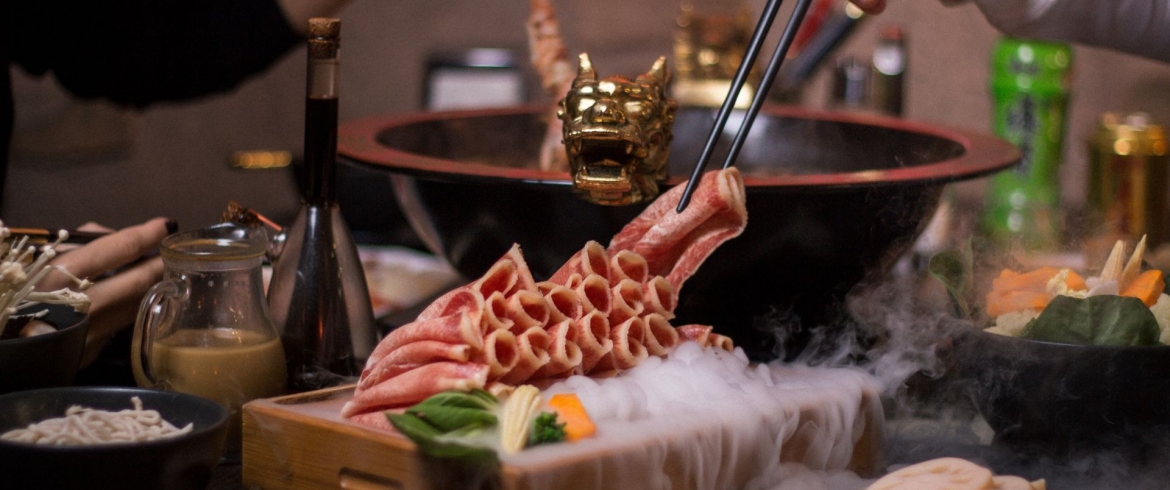 Address
1st line of V.O., 32
Chinese cafe with specialization in hotpot or hoy. This is an old Chinese way of cooking, when in a pot with two fragrant broths, divided into two compartments, they put thinly sliced pieces of meat, vegetables and seafood. The kettle is placed in the center of the table, and the guests of the restaurant can prepare dishes to their own taste.
You can consume it with tea, juice or beer.
Popular dishes:
Double hoho (two broths to choose from: Sichuan red spicy, chicken Tsi-bu, vegetarian, tom-yum, curry): 650 rub.
Beef: 300 rub.
Pork in batter: 250 rub.
Chicken wings: 100 rub.
Crab sticks: 290 rub.
Mushroom mix: 480 rub.
Tofu: 220 rub.
Романтический ужин на воде с изысканным меню и живой музыкой
Круизы по Неве на теплоходах-ресторанах
Купить билет