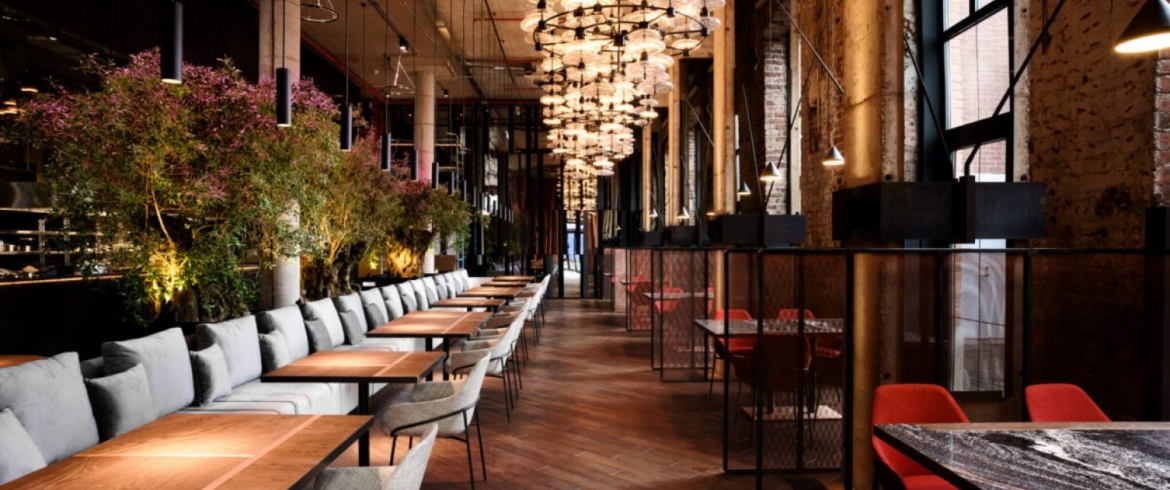 Address
Malyi pr. V.O., 57
Large two-level Italian restaurant in the former Possel's factory. The authors of the project tried to preserve the historical value of the place; the interior of the establishment combines elements of a loft and constructivism. The space is divided into a bistro area with panoramic windows, a bar and an alley area.
The chef of the restaurant Igor Obrezkov tried to preserve the true taste of the products used: therefore, simple Italian recipes with a minimum of spices and sauces were found on the menu. The bar list focuses on Italian wines: they are supplied by both large companies and small family wineries.
The bar list contains a large selection of spirits.
Popular positions:
Gnocchi with duck - 580 rubles.
Risotto with mushrooms - 780 rubles.
Minestrone - 450 rubles.
Pizza with pastrami - 580 rubles.
Scallop on fire - 890 rubles.
Duck leg with mashed potatoes - 860 rubles.
Truffle with cocoa - 90 rubles.