Famous building
Obukhovskaya hospital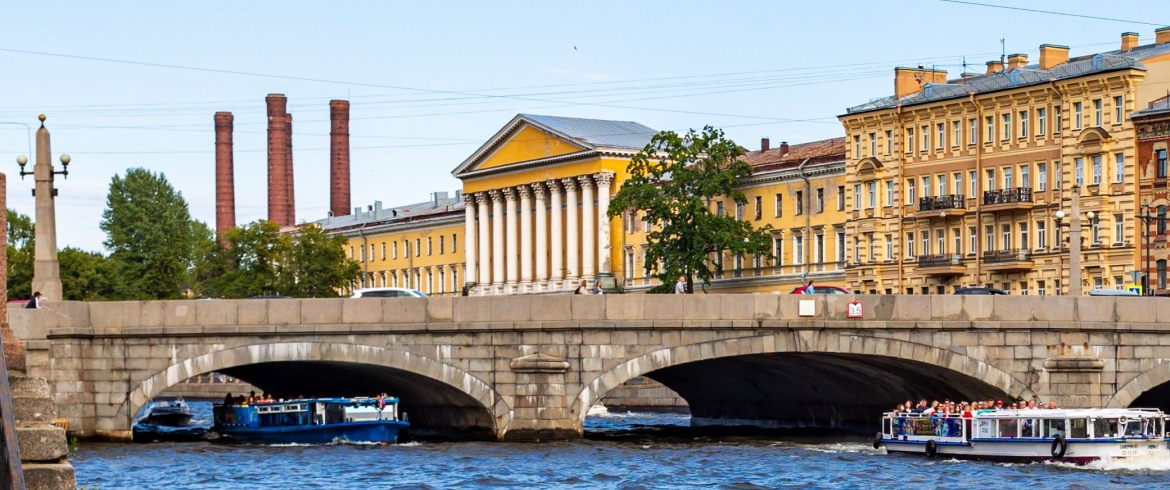 Address
Fontanka River emb., 106
Years of foundation
1779–1866
Architects
L. Ruska, P.S. Plavov, I.V. Strom
On August 16 (27), 1780, the Obukhovskaya hospital was solemnly opened in St. Petersburg, one of the first city hospitals in Russia. She worked since 1779.
Initially, the hospital had 60 beds, including the "Dolgauz" - a home for the insane (the first psychiatric institution in the city), and was housed in several wooden barracks on the territory of the former estate of Artemy Volynsky, a nobleman and diplomat who was executed under Empress Anna Ioannovna. The hospital got its name from the nearby Obukhovsky Avenue (it existed in 1804-1878 on the site of the present-day Moscow Avenue and ran from Sennaya Square to Fontanka).
In 1784, a stone hospital building was erected on the Fontanka side, designed by Luigi Rusca. Here is the building of the men's department with 300 beds. The construction of this building was carried out according to the plan of the life-surgeon of Empress Catherine II, von Kelchen, who took the city hospital in Vienna as a model.
In 1828 the psychiatric ward was transferred to the Peterhof road, to the former Sievers-Potemkin estate. The palace was rebuilt as a hospital by architects D.I. Quadri and P.S. Plavov. In 1832, the hospital was opened and received the name Joy Hospital of All Who Sorrow.
Obukhovskaya hospital continued to expand. In 1836-1839, from the side of Zagorodny Prospect, a building for the women's department with 200 beds was erected according to the project of P.S. Plavova. And in 1866 the architect I.V. Strom built two more buildings along the Vvedensky Canal. One of the buildings was named "Prince's" in honor of Prince PG Oldenburgsky.
By the beginning of the 20th century, the hospital had reached a capacity of 3,000 beds. Outstanding doctors worked here, including Nikolai Ivanovich Pirogov.
In the garden of the hospital in 1932, a monument to Pirogov was erected in the form of a bust of gray granite; it was created by the sculptor I.V. Krestovsky and architect L.V. Rudnev. On the face of the pedestal there is one word engraved: "Pirogov". On the reverse side there is an inscription: "Here stood the deceased, where N.I. Pirogov created his own atlas of topographic anatomy on the cuts of frozen corpses.
Since 1956, the clinic of the Military Medical Academy has been located here.