Monument
Obelisk «Rumyantsev victories»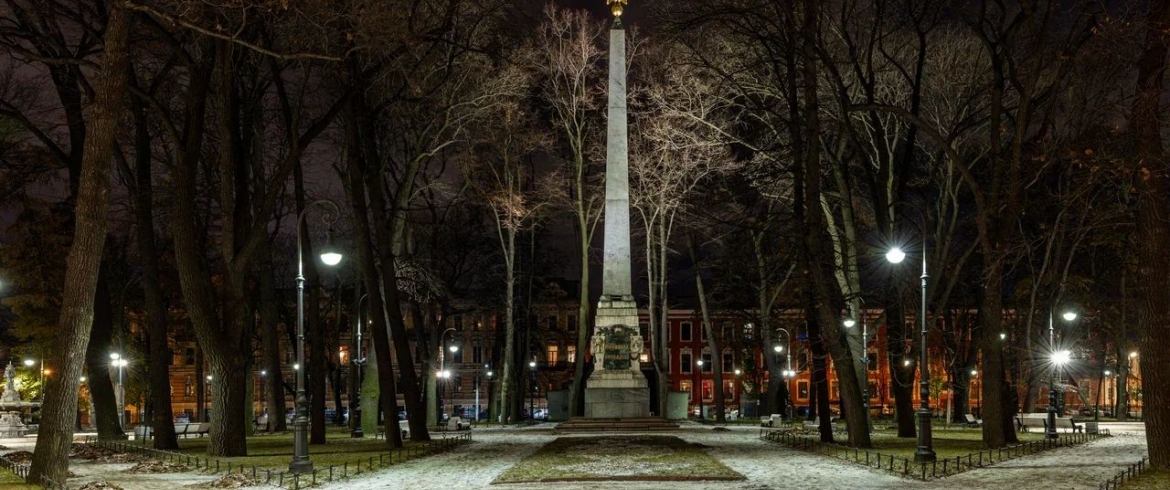 Address
University embankment, Rumyantsevsky garden
Opened in
Created in 1799, moved to 1818
Sculptor
V. Brenna, K.I. Rossi
In 1798, Emperor Paul I ordered to build a monument in honor of the victories of Russian commander P.A. Rumyantsev-Transdanubian. The obelisk, designed by Vincenzo Brenna, was originally set up on the Marsovo field, near the Moika River, then was transferred to the Mramorniy Palace.
In 1818 the monument took its place on Vasilievsky Island, on the former parade ground between the Academy of Arts and the Menshikov Palace. Architect Carlo Rossi transferred the monument. In 1866-1867, the monument was surrounded by a Rumyantsevsky garden.
Obelisk from the Serdobol granite, crowned with a bronze ball with the eagle sitting on it with spreaded wings, is raised on a marble pedestal. A brief inscription on the bronze tablet says: "Rumyantsova Pobeda".
Индивидуальные экскурсии по городу и пригородам на автомобиле и минивэне
Петербург для тех, кто ценит комфорт и внимание
Заказать