Monument
Obelisk to the «Hero-City Leningrad»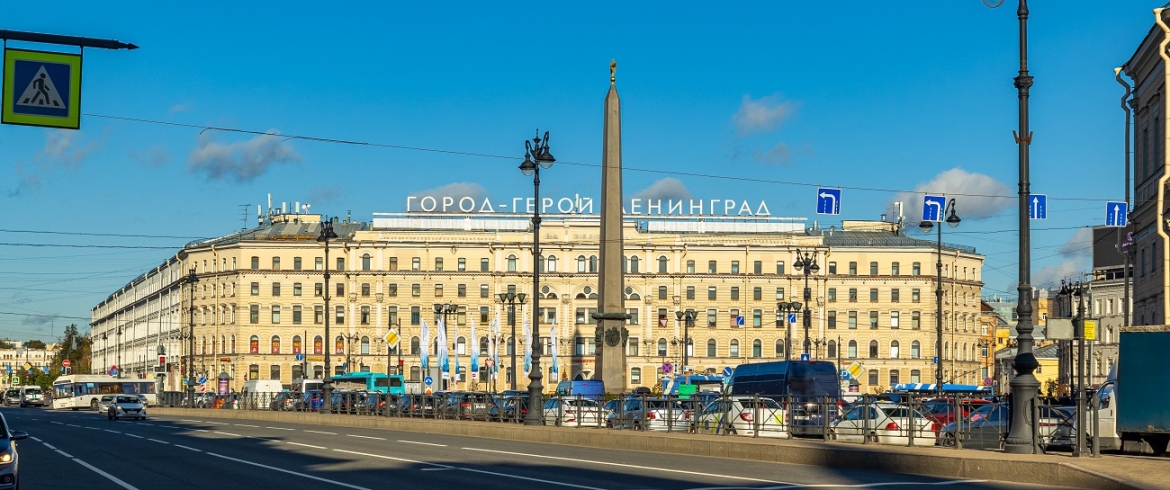 Address
Ploschad Vosstaniya
Sculptor
A.S. Charkin, V.D. Sveshnikov, B.A. Petrov and A.A. Vinogradov / V.S. Lukyanov, A.I. Alymov.
The monument was installed on May 8, 1985, to the fortieth anniversary of victory in the Great Patriotic War. The obelisk is a powerful granite monolith in the form of a faceted bayonet, pentagonal in cross section and crowned with a golden five-pointed star. For its form, the monument received an informal name "chisel" or "screwdriver".
There are oval high reliefs in the lower part of the obelisk, where the main moments of the heroic defense of Leningrad are depicted: «Blockade», «Rear Front», «Attack», «Victory». There is the Order of Lenin and the inscription: "To the Hero-City Leningrad» on the ornamental cartouche.
The monument was built on the spot where until 1937 stood the equestrian statue of Tsar Alexander III that nowadays may be found in front of the Marble Palace.
Индивидуальные экскурсии по городу и пригородам на автомобиле и минивэне
Петербург для тех, кто ценит комфорт и внимание
Заказать