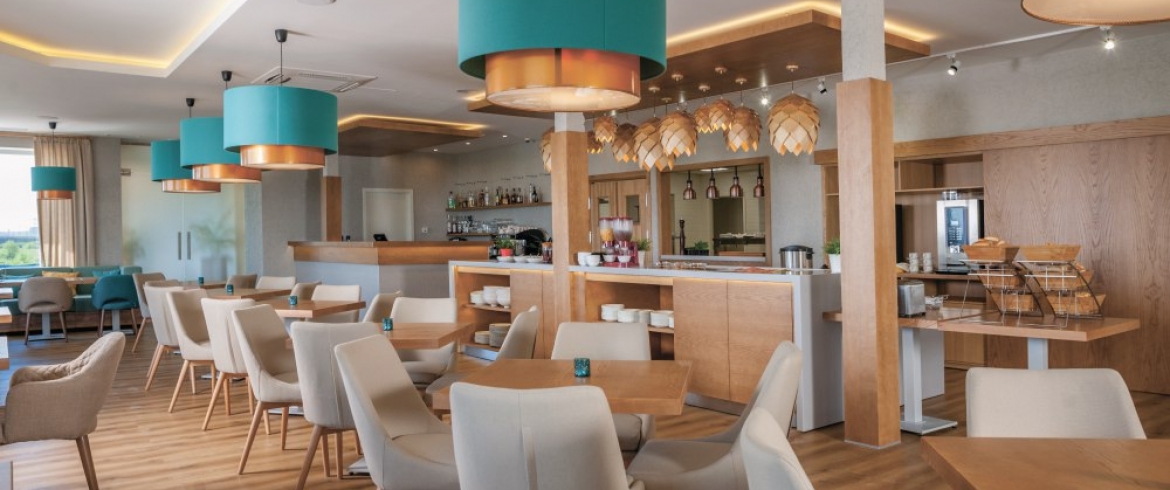 Address
Pulkovskoe highway, 107
Monday, Tuesday, Wednesday, Thursday, Sunday
12:00 – 22:30
Friday, Saturday
12:00 – 23:00
Author's Scandinavian cuisine restaurant. Local, seasonal produce is used for the dishes, such as lamb tartare with baked eggplant, or boletus soup with root vegetables and guinea fowl. The bar list is quite extensive and includes strong alcohol, among which there are home distillates, semi-stews and liqueurs, as well as a cocktail menu with both classic and original positions.
Popular positions:
Baskets with Kamchatka crab and pike caviar - 410 rubles.
Smerrebrod with Danish herring, baked beetroot, poached quail egg - 300 rubles.
Smerrebrod with pear, blue cheese, hazelnuts, parsnip chips - 390 rubles.
Fried brioche with marbled beef and black truffle - 450 rubles.
Stroganina from muksun with red onion and Aioli sauce - 620 rubles.
Scallops with caviar sauce - 750 rubles.
Dessert "Scandinavian Apple" - 490 rubles.
Assorted tea (500 ml) - 350 rubles.
Cappuccino (250 ml) - 220 rubles.
Village moonshine on the Altai golden root, 42% - 200 rubles
Wine Cool Coast Pinot Noir, Casa Silva (Colchagua, Chile, 2015) - 540 rub. glass / 2700 rub bottle
Cocktail "Geiranger Fjord" - 470 rubles.