Famous building
Neva Town Hall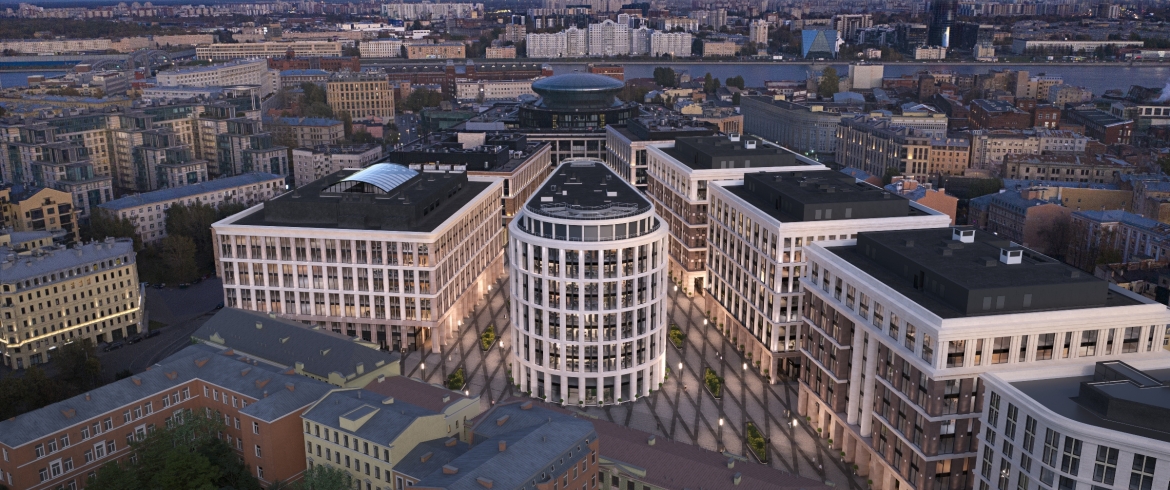 Address
Degtyarny per. 11Б
Years of foundation
2016 first stage
The administrative and business district in the historic district "Peski" is being built by order of the administration of St. Petersburg according to the project of the Architectural studio of Evgeny Gerasimov (the author of the project is Sergey Choban). Earlier on this site was Christmas tram park.
The new business district will house St. Petersburg administration committees, hotels, shopping centers and public spaces. At present, the construction of the first stage of the complex, consisting of three buildings: the Town Hall building and two business centers, has been completed.
The dominant of the quarter is the bright building of the Town Hall with a "flying plate" dome on the 10th floor, at an altitude of 55 meters. Under the dome is an observation deck, where in the future they plan to open access for tourists and St. Petersburgers.
The main facade of the Town Hall, facing Novgorodskaya Street, is decorated with a colonnade of sixteen thirty-meter round columns. Above the main entrance to the Town Hall at the third floor you can see the coat of arms of St. Petersburg out of colored stones.
The colonnade is also decorated with a facade facing the inner block. On the square there is a dancing fountain with lighting.