Na Parah near Gostiny Dvor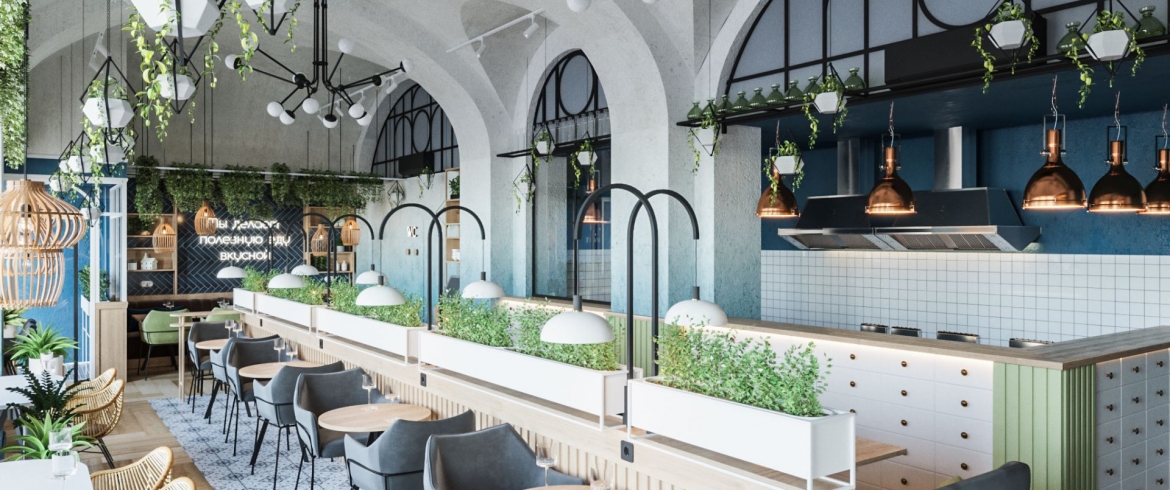 Address
Sadovaya st., 26Б
The first restaurant chain in St. Petersburg, where all dishes are prepared exclusively on steam. But this does not mean at all that the dishes lack an exquisite taste or uniqueness. There is a large selection of vegetarian salads, soups, pasta and hot dishes, including signature steamed burgers and signature desserts. The whole kitchen belongs to the category of healthy eating, and in the menu you can find the number of calories in a particular dish.
Breakfast is served here in the morning, and a business lunch is served on weekdays. For lunch and dinner, you can order wine, beer, cocktails, spirits.
The restaurant is located opposite the Gostiny Dvor on Sadovaya Street. Its feature is an open kitchen and seating on window sills.
Popular positions:
Shrimp steambrods: 210 rub.
Manti with meat: 310 rub.
Lasagna: 390 rub.
Steamburger with steam beef cutlet: 360 rub.
Salmon cutlets with vegetables: 430 rub.
A glass of dry wine: 290 rub.
Романтический ужин на воде с изысканным меню и живой музыкой
Круизы по Неве на теплоходах-ресторанах
Купить билет