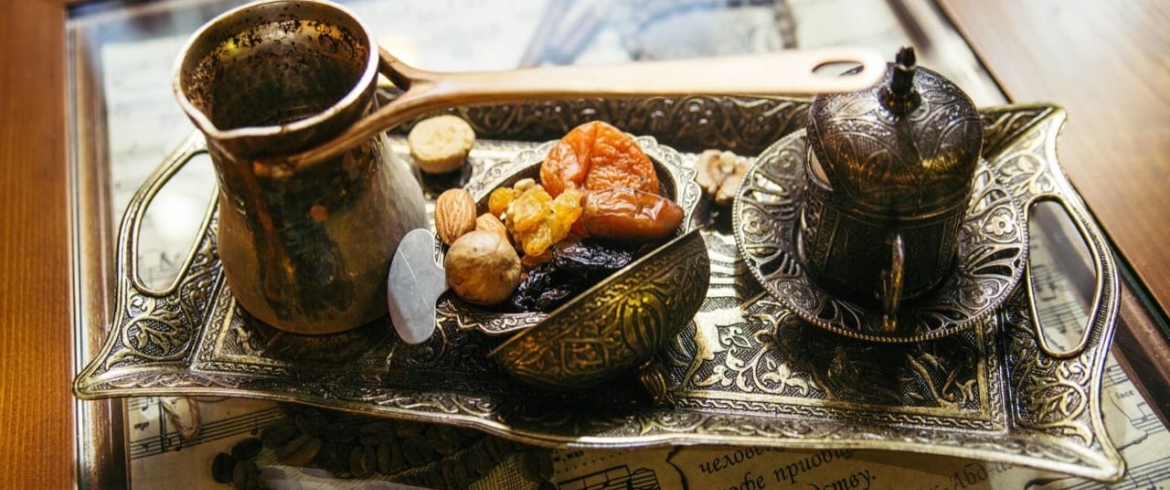 Address
Bolshoy pr. P.S., 81
In the music-coffee gastrobar, you can enjoy original coffee in the sand and have a bite to live music. Day and evening, jazz, blues and flamenco are played here.
You will find a unique coffee brewed under the leadership of the three-time Russian champion and silver medalist in coffee in the Turkish cezve - Marina Huppenen.
The gastrobar hosts concerts, stand-up parties and other events.
Popular positions:
Eastern coffee: 196 rub.
Coffee with alcohol: 269 rub.
Risotto with porcini mushrooms: 390 rub.
Salmon steak: 690 rub.
Filet mignon with baked potatoes: 790 rub.
По Санкт-Петербургу и туристическим пригородам — пешком, на автомобиле или минивэне
65
увлекательных индивидуальных экскурсий
Заказать