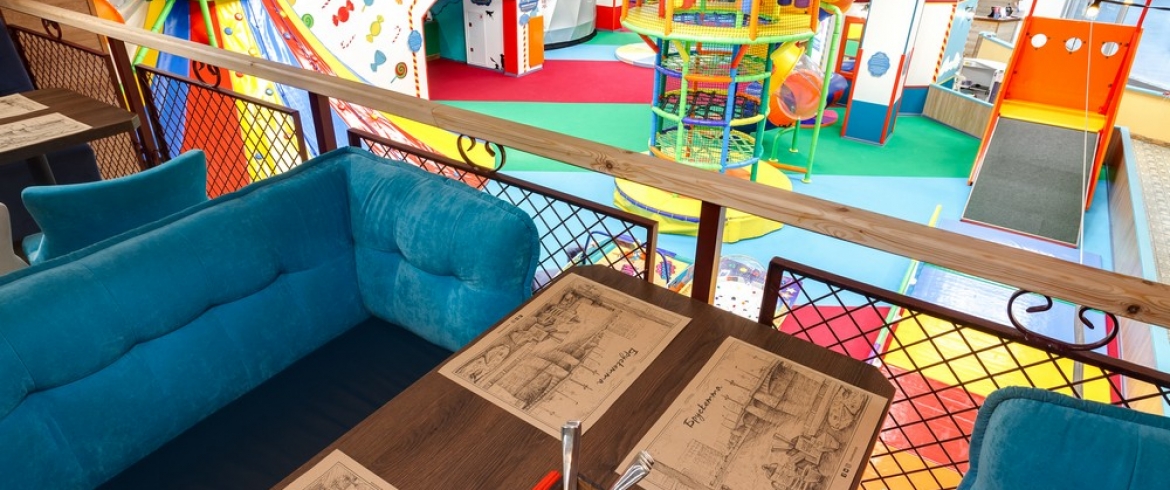 Address
Academic Pavlov st., 5, ТК RIVER HOUSE
Monday, Tuesday, Wednesday, Thursday, Sunday
10:00 – 22:00
Friday, Saturday
10:00 – 00:00
Average bill
1100 rub. (excluding visits to the amusement park)
Mouse House is located in the RIVER HOUSE shopping complex on the banks of the Big Nevka. It is a children's amusement park and the Bruschetta restaurant with panoramic river views and the largest games room in Europe. Here you can relax with the whole family.
Your children are awaited by:
huge space with a dynamic game zone for children from 3 to 14 years old;
Baby Zone for babies from 0 to 3 years old with a constant nanny and railway;
gaming machines;
original thematic photo zones and photo booth
free train rolling children in the mall
The two-story family restaurant can accommodate up to 200 guests. On the ground floor there is a bar, tables with panoramic views of the Neva and niches, with comfortable sofas, located one step from the Baby Zone.
On the second floor, in the central gallery, there are tables for parents whose children have fun in the central attraction zone.
The restaurant has a main menu with a wine list and a children's menu.
Popular dishes:
Bruschetta with Parma ham: 290 rub.
Tom Yam soup in coconut milk: 490 rub.
Pork BBQ: 490 rub.
Grilled tuna with vegetables: 690 rub.
Milkshakes: 190-390 rub.
Desserts: 90-270 rub.
Nutrition for babies: 90-150 rub. / 80 g
Wine by the glass: 210-390 rub.
The cost of the ticket to the amusement park (excluding the menu):
Weekdays - 800 rubles., After 20:00 and before the park closes - 400 rubles.
Weekends - 1000 rubles., After 20:00 and before the closure of the park - 500 rubles.
Parents and adolescents from 14 years old - free of charge.