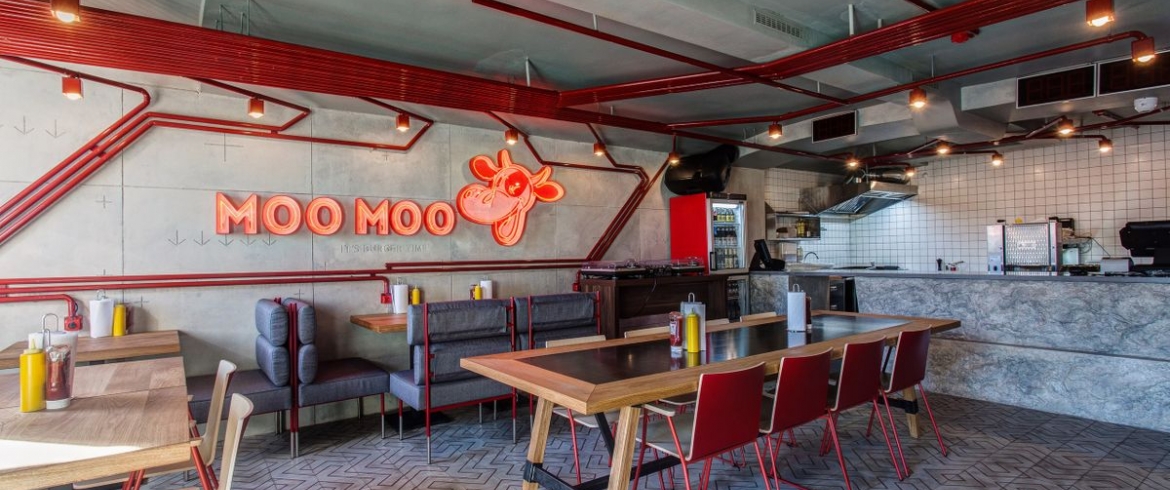 Monday, Tuesday, Wednesday, Thursday, Sunday
12:00 – 23:30
Friday, Saturday
12:00 – 01:30
Chain burger place not far from Vosstaniya Square. Guests are offered more than ten options of burgers, as well as steaks and ribs cooked on an open fire. A small bar list with beer and cider; from non-alcoholic - milkshakes, coffee, juice, lemonade. Breakfast from 9 to 12 hours.
Popular dishes:
Farm burger - 380 rubles.
Beef ribs - 750 rubles.
Cheesecake - 160 rubles.
Cranberry juice - 80 rubles.
Романтический ужин на воде с изысканным меню и живой музыкой
Круизы по Неве на теплоходах-ресторанах
Купить билет