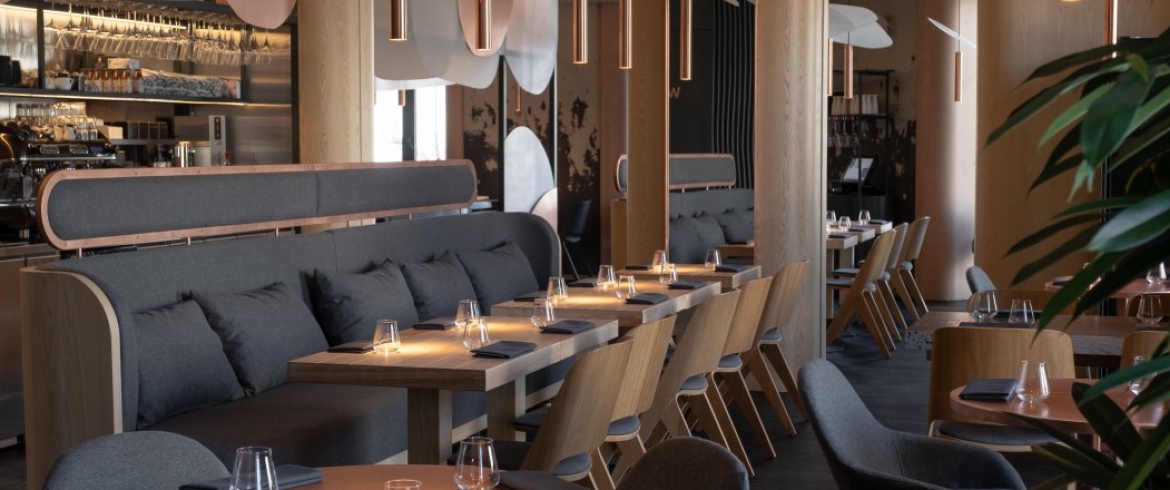 Address
Kamennoostrovsky pr., 47
The Italian restaurant of the author's cuisine has opened on the site of the Syrnik cafe overlooking the Karpovka River. Here you can order classic Italian dishes as interpreted by chef Igor Obrezkov. However, cheesecakes remained on the menu: breakfast at the restaurant is still served from nine in the morning. In addition to cheesecakes, they serve eggs, cereals, pancakes, croissants.
The wine list focuses on natural and biodynamic wines. Some are poured into glasses, a glass of wine costs from 380 rubles.
Popular dishes:
Pizza: 360–820 rub.
Broccoli with stracatella: 470 rub.
Tuna tartar with orange sauce: 680 rub.
Minestrone: 390 rub.
Ravioli with ricotta and spinach: 420 rub.
Duck leg with green beans and tomatoes: 850 rub.