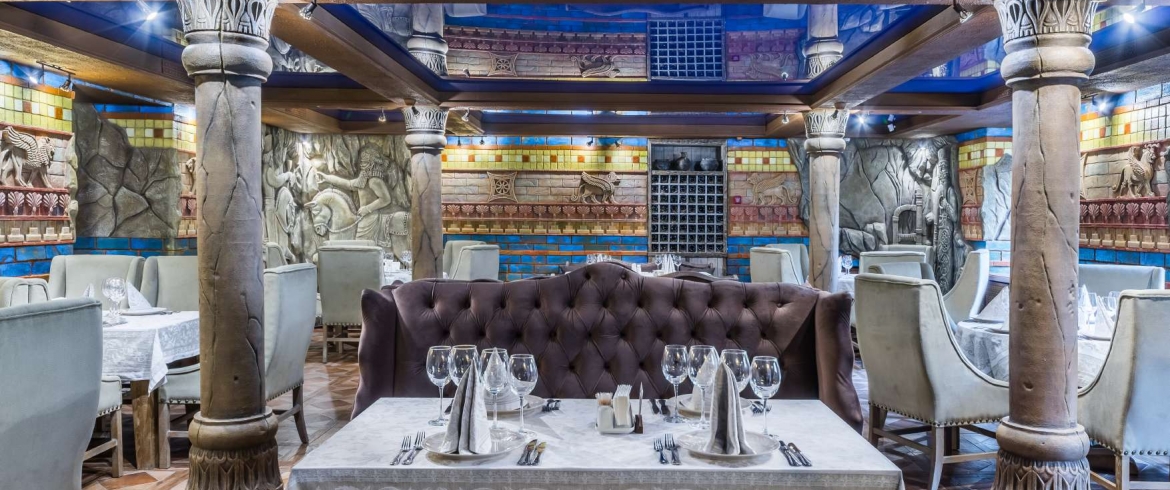 Address
Inzhenernaya st.,6
Monday, Tuesday, Wednesday, Thursday, Sunday
12:00 – 23:00
Friday, Saturday
12:00 – 00:00
Phone
+7 (812) 595-40-42; + 7 (967) 358-40-16
Restaurant Menua, named after the king of ancient kingdom of Urartu, based on modern center of Saint Petersburg. The interior looks like Erebuni fortress with antique bas-reliefs. Our guests can enjoy with chamber setting, Armenian dishes and live music.
Our young chef Nikita Petuchov is responsible for quality of dishes. He offers to taste dolma, kyufta, cheese flatbread Lori and also either kebabs and shish-kebabs or special sous vide menu. You need to drink Armenian coffee for sure with national dessert kind of bachlava or strudel with cornel and homemade icecream.
There are a lot of national dry and semi-sweet drinks.
From Tuesday till Sunday Armenian musicians please the guests with the authentic melodies.
We have a wire-less wi-fi net for your comfortable being there.