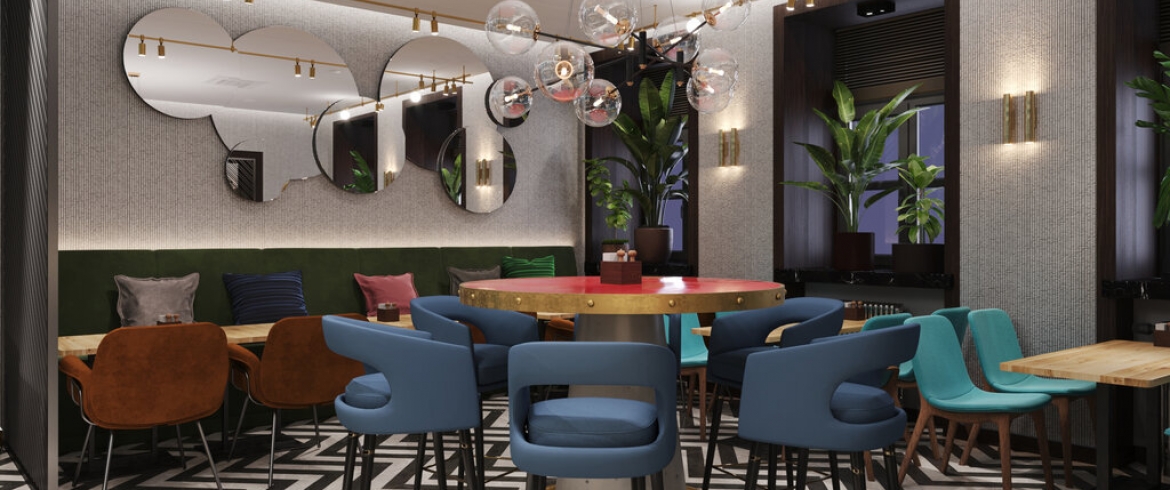 Mediterranean restaurant in the Izzzi hotel on Gostiny Dvor. It serves seafood as well as meat. In addition, the menu includes several dishes of Russian cuisine: for example, Olivier is served with roast beef. There are breakfasts. The bar list includes classic soft drinks - coffee, tea, lemonade.
Popular postions:
Chicken liver in wine sauce with tomatoes and horseradish mousse - 330 rubles.
Borsch with beef, bacon and mustard - 390 rubles.
Baked salmon with mustard puree and pickled pumpkin - 680 rubles.
Pumpkin panna cotta with oat kozinak - 240 rubles.
Cappuccino - 160 rubles.
Homemade lemonade (glass / pitcher) - 180/540 rubles.
Романтический ужин на воде с изысканным меню и живой музыкой
Круизы по Неве на теплоходах-ресторанах
Купить билет