Monument
Bronze Horseman («Medniy vsadnik»)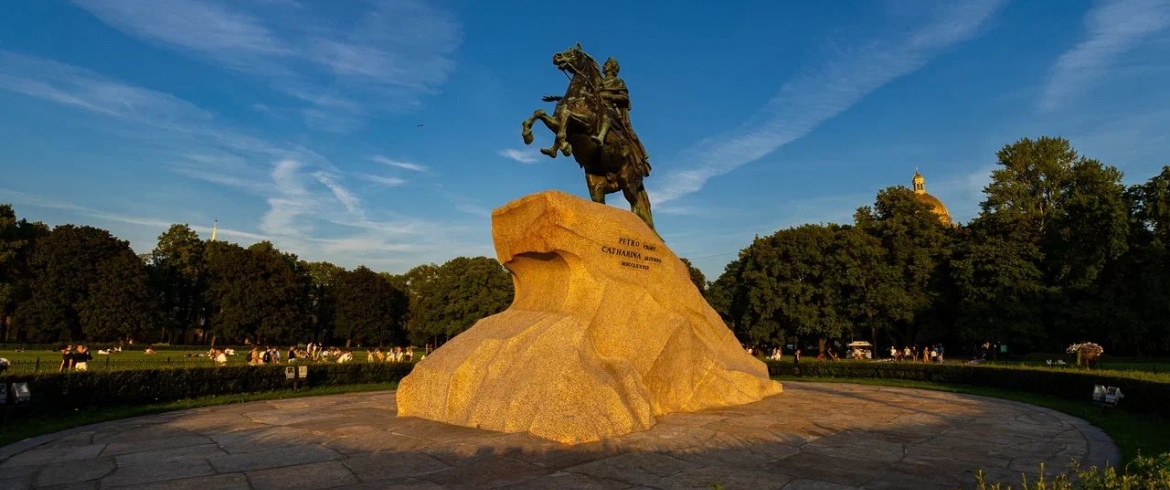 The Bronze Horseman is the proud silhouette of Peter the Great on horseback that is trampling a snake. It was created by the outstanding French sculptor Etienne Falcone at the direction of Catherine II. Peter's head was made by Marie Anne Collot, Falcone's student. The Russian master Fedor Gordeev made the snake.
The monument was opened in 1782. The famous name of the monument is"The Bronze Horseman". It was named for the first time only 60 years later in Pushkin's poem of the same title.
The granite pedestal, which raises the emperor, is remarkable as well. It was based on "Thunder-stone", a multi-ton monolith, which made a long way from the village of Konnaya Lakhta, before becoming the foot of an outstanding sculpture.
По Санкт-Петербургу и туристическим пригородам — пешком, на автомобиле или минивэне
65
увлекательных индивидуальных экскурсий
Заказать