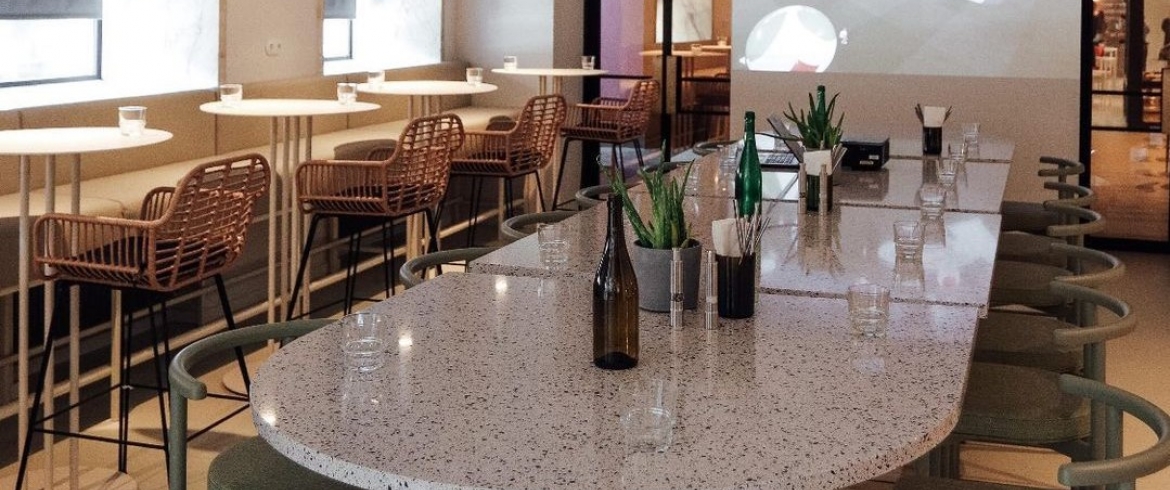 Address
Karavannaya st, 8
Monday, Tuesday, Wednesday, Thursday, Sunday
12:00 – 23:00
Friday, Saturday
12:00 – 00:00
Italian rosticheriya in the center of St. Petersburg. The restaurant's menu includes many meat positions: from dishes cooked on a spit to smoked ribs and chicken wings. Also, the restaurant serves salads, soups, six types of pasta, each of which can be ordered in large quantities for the company.
The wine list will delight guests with a wide variety of French, Italian, Georgian and even American wines, most of which are poured by the glass in the institution. In the evenings, DJ sets are played in Mata Mata, and in the afternoon you can enjoy music from vinyl records.
In the warm season, the restaurant has a cozy terrace.
Popular positions:
Bruschetta cream Feta - baked tomatoes 3 pieces - 370 rubles
Fresh vegetables salad + bacon chips - lemon dressing - 380 rubles
Pizza Margarita S / M - 320/450 rubles
Grilled chicken, whole - 550 rubles
Chocolate ganache with hazelnuts, blue cheese - 320 rubles
Sauvignon Blanc Taka Marlborough-Spring Creek Vintners 125 ml. / 750 ml. - 430/2580 rubles.