Famous building
Mariinsky theater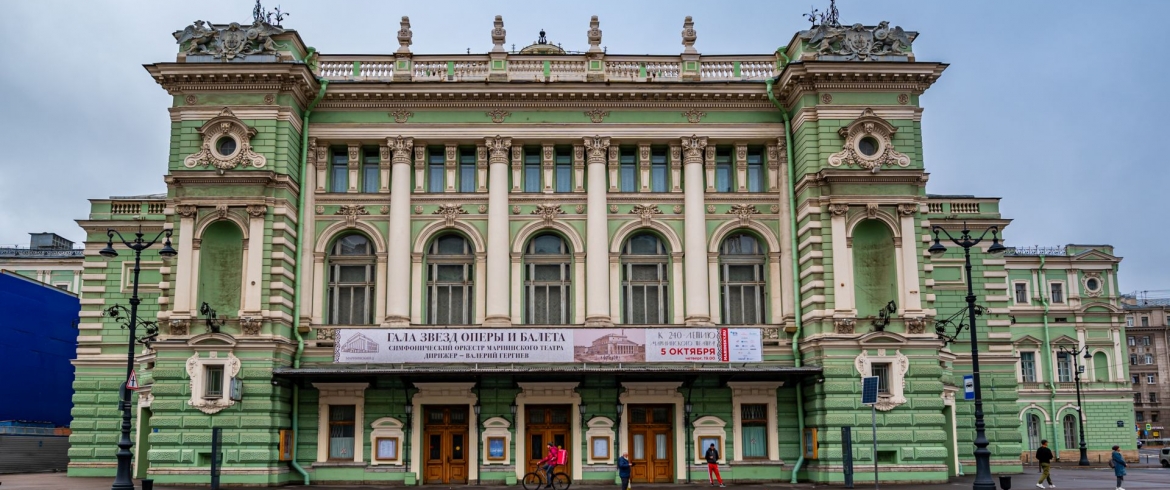 Address
Teatralnaya Square, 1
Years of foundation
1859–1860
The theater conducts its history from the Bolshoi Theater, founded in 1783 by the order of Catherine II. It was located in a building later rebuilt for the St. Petersburg Conservatory.
The first building in place of the modern Mariinsky Theater was built in the 40s of the XIX century, it became a circus theater, the architect is Albert Kavos. Here, not only circus performances were held, but also dramatic performances.
In the middle of the XIX century, the circus theater burned down, and A.K. Kavos built a new building for the opera house. The new theater was named Mariinsky in honor of the wife of Emperor Alexander II, Empress Maria Alexandrovna.
In 1883-1886 the building was rebuilt by architect Victor Schreter under the supervision of Nikolai Benois. The facade of the building acquired more monumental forms, and the dome was crowned by the famous turret.
The interior of the Mariinsky Theater immediately after the opening impressed all contemporaries with its splendor. The walls were decorated with the color of the sea wave and complemented by blue velvet and silver brocade armchairs. Everywhere - stucco decorations and sculptures. The richness of the decoration is emphasized by numerous lamps and a three-tiered chandelier with a picturesque plafone of the master Enrico Frachioli. A rich curtain, which became the emblem of the theater, was made with the participation of the artist A. Golovin.
The interiors of the Mariinsky Theater are still considered one of the best in the world.