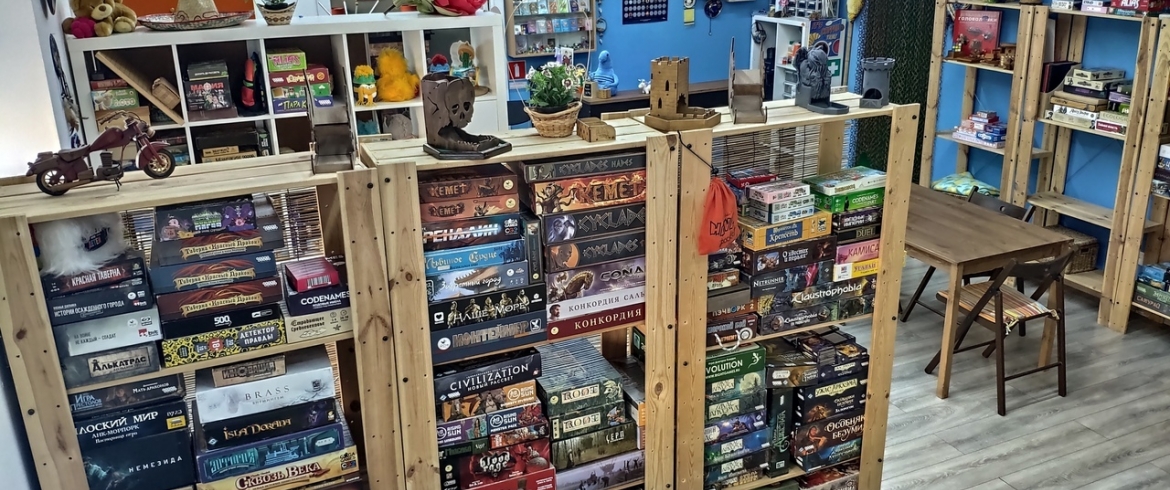 Address
Zakharievskaya st., 11
Average bill
3 rub/ min (minimum 150 rub), max. bill 550 rub
"Mañana" is Spanish for tomorrow. But a Spaniard, pronouncing this word, may not mean tomorrow at all, but "later", "someday". And in the Russian language, the meaning "relax, do not rush, rest" was assigned to it.
Time-cafe Manyana is a project for true fans of board games. The collection has more than 450 tabletops already, and it continues to grow and develop! Here you will be offered both fresh hits and unshakable classics and rare rare games that are no longer released. If you don't know how to play, or your eyes run wild at the sight of a collection of games, then don't worry - the admins are always ready to help.
In addition, here you can meet friends, work or study in a relaxed atmosphere, just watch an interesting movie - the time cafe has many separate rooms, a cozy library and a cinema with a large screen.
Удивите ваших гостей авторскими программами и «погружением» в тему!
12
эксклюзивных экскурсий с экспертом
Заказать