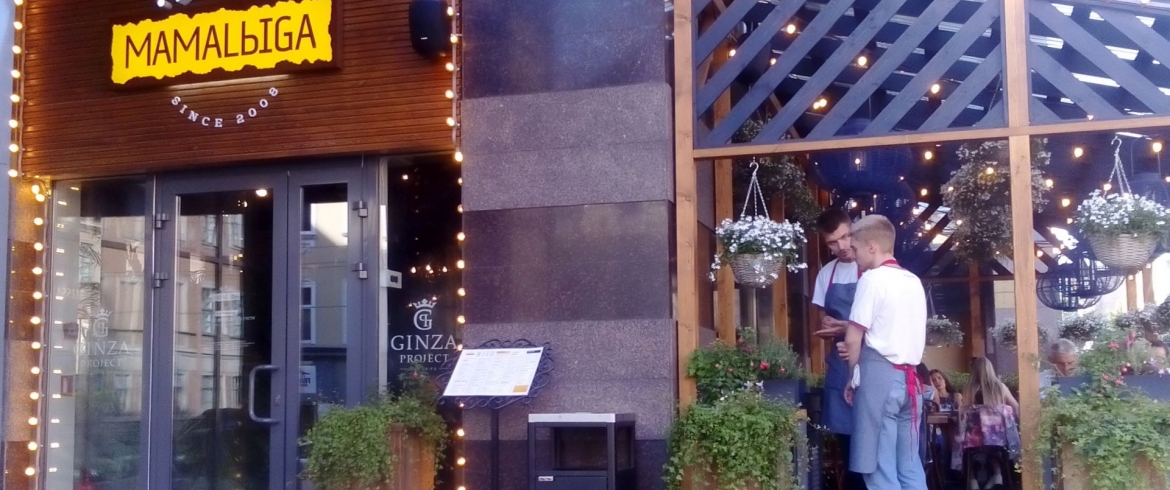 Address
Bolshoy pr. P.S.., 48
A new Georgian restaurant from the Ginza Project on the Petrograd side. The soup of the day is registered on the slate, a canary chirps in a cage, and a soft carpet on the floor.
In the menu you will find dishes from the guru of Georgian cuisine Izo Zanzawa. Here you can order a salad with tomatoes, sheep cheese and fried crispy jonjoli; baked pepper with nadugi and hebzhalia sauce; pork kebab, barely smoked on apple chips, or Adjara khachapuri boat. Home-made rhubarb or raspberry pies are on display in the open window of the bar.
In front of your eyes, they will brew flavored coffee in Georgian style, pour brand crafting lager, pour the famous saperavi in a glass. In the bar list you will see fashionable orange wine or cocktails in the Georgian manner: vodka with adjika, gin with pomegranate and dates. A glass of wine costs from 150 rubles. ("Homemade" red or white).
In the summer you can smoke a hookah on the green open terrace.
Popular dishes:
Cheburek with lamb: 220 rub.
Satsivi: 320 rub.
Ajapsandal: 360 rub.
Adjar Khachapuri: 320 rub.
Chanahi: 440 rub.
Lamb loin shashlik: 690 rub.