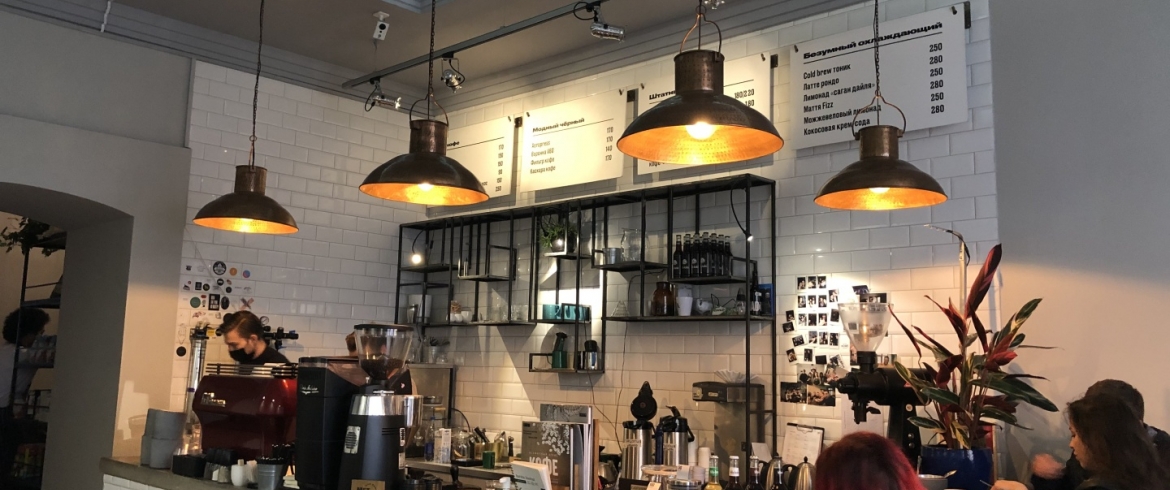 Address
Bolshoy pr. V.О., 16/14Б
Monday
10:00 – 20:00
Tuesday, Wednesday, Thursday, Friday
08:00 – 22:00
Weekend
10:00 – 22:00
Mad Espresso Team is recognized as one of the best coffee houses in the city, and this is no coincidence - coffee is treated with seriousness and awe. Barista can tell in detail what kind of grain is used to prepare drinks, when fried and where it was brought from. Breakfast - all day; besides them, guests are offered soups and main dishes, as well as desserts.
Popular positions:
Cappuccino (large) - 220 rubles.
Coffee filter - 140 rubles.
Cocoa Coconut - 250 rubles.
Cheesecakes from ricotta with wild berry sauce with thyme and cream cheese cream - 290 rubles.
English breakfast - 320 rubles.
Salad with brie cheese - 350 rubles.
Brownies with Pecan - 220 rubles.
По Санкт-Петербургу и туристическим пригородам — пешком, на автомобиле или минивэне
65
увлекательных индивидуальных экскурсий
Заказать