Monument
Lions of Shih Tsza on Petrovskaya Embankment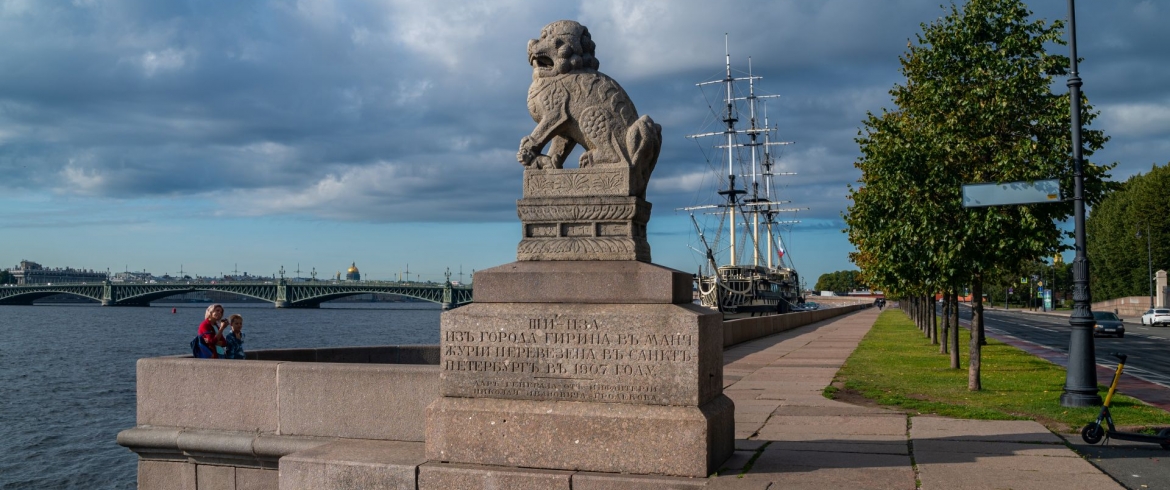 Address
Petrovskaya nab., 6
Shih Tsza is the mythological Chinese watch lion and lioness. In China, such lions are installed in pairs on either side of the entrance to the temple, the palace or the cemetery.
St. Petersburg Lions Shih Tsza decorate the parade descent to the Neva opposite the house of Peter I. They were made in China for the shrine of General Chan. After his death in 1904, the Chinese authorities presented them to the assistant of the Amur governor-general N.I. Grodekov.
In September 1907, the lions were installed on the newly reconstructed Petrovskaya Embankment. The inscription on the pedestals under the lions was written out in honor of the donor: "Shi-tsza from the city of Girin in Manchuria was transported to St. Petersburg in 1907. Gift of the General from the Infantry of N. I. Grodekov".
Индивидуальные экскурсии по городу и пригородам на автомобиле и минивэне
Петербург для тех, кто ценит комфорт и внимание
Заказать