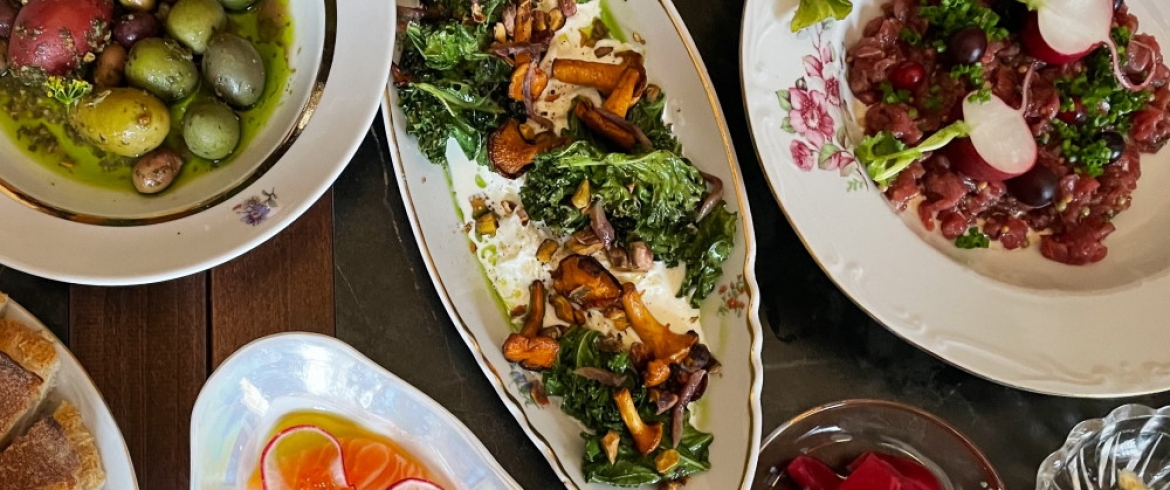 Address
Griboedov Canal emb., 6/2
Friday, Weekend
20:00 – 02:00
Lobby Dragon's Lobby Bar is a bar in a defunct hotel in the Nobel Brothers oil production partnership. The institution was opened by a team of the organized criminal group of Good Deeds and is based on a common concept described by the creators as the story of the Lost Dragon and three elves.
"The dragon's soul split into four parts, as it happens, we split in search and torment. Three elf brothers have found three pieces of his soul and are guarding them in three different places in the city. One part of the soul (mind - inner voice, instincts, intuition, intellect) is located in the building of the Nobel Brothers Oil Production Partnership, which was rebuilt by the brilliant architect Lidval. The other two souls will be kept in the Naryshkins' mansion and at the Siemens & Halske manufactory. "
The restaurant serves classic European dishes, snacks and desserts, and the bar list is represented by nine types of wines, developed by the bartender by glasses and cocktails.
The interior of the establishment is distinguished by seven-meter ceilings and a twisted marble staircase leading from the bar to the restaurant.
Popular positions:
Chicken liver pate with chanterelles - 450 rubles
Beef tenderloin tartare with radish - 600 rubles
Mackerel with vegetables and tomato sauce - 550 rubles
A glass of wine - from 450 rubles.
Cocktails - from 400 rubles.