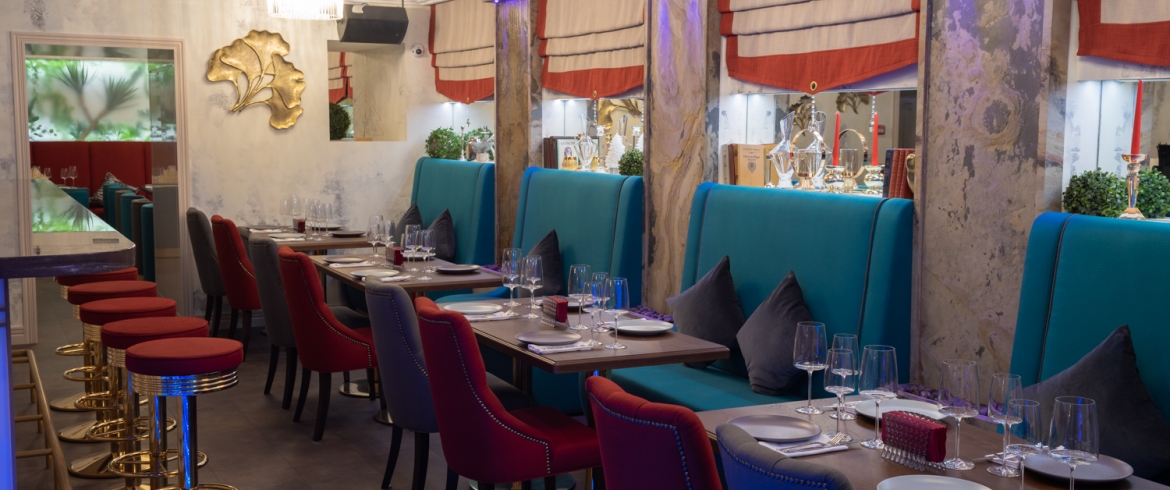 Address
Rubinstein st., 7а
Monday, Tuesday, Wednesday, Thursday, Sunday
Closed
Friday, Saturday
18:00 – 02:00
Cuisine
Italian, European
The restaurant in a historic building not far from Nevsky Prospekt consists of three halls with a modern loft interior, a dance floor, karaoke and a hookah.
The menu includes dishes of European cuisine, the bar list will delight guests with a solid list of wine positions, as well as classic cocktails, draft and bottled beer, and strong drinks. A separate line in the menu contains wines served in glasses.
The restaurant is open only on Friday and Saturday, but here you can not only dine, but also have fun.
Popular positions:
Summer salad with grilled cheese and ginger dressing - 550 rubles
Bruschetta with boiled pork and cucumber chutney - 350 rubles
Mussels in cream with lime leaves, chili and ciabatta - 750 rubles
Beef tenderloin with grilled vegetables and porcini mushroom sauce - 1450 rubles
Dry white wine La Classic De Franz 125 ml - 420 rubles
Long Island cocktail 300 ml - 540 rubles
Романтический ужин на воде с изысканным меню и живой музыкой
Круизы по Неве на теплоходах-ресторанах
Купить билет